Another war has broken out on social media after an uncouth social media user attacked veteran Ghanaian musician Slim Busterr and called him all sorts of names for staging a comeback after so many years in hibernation.
The Facebook user, Samuel Amanor called the 'Masan Aba' hitmaker Akokora and reminded him that his time in the entertainment industry is done and dusted hence he should take the back seat and stop posing near liquors as well.
Slim Busterr did not let the comment slide as he brought in the savagery aspect of his persona that has been hidden in him all this while. He went hard on him with a reply to his comment saying: "Samuel Amanor See this Trisomy Syndrome 21 mumuatic shapeless face toooo. Aaaaaaa ur face like abossey Okai boflot hahahahaha".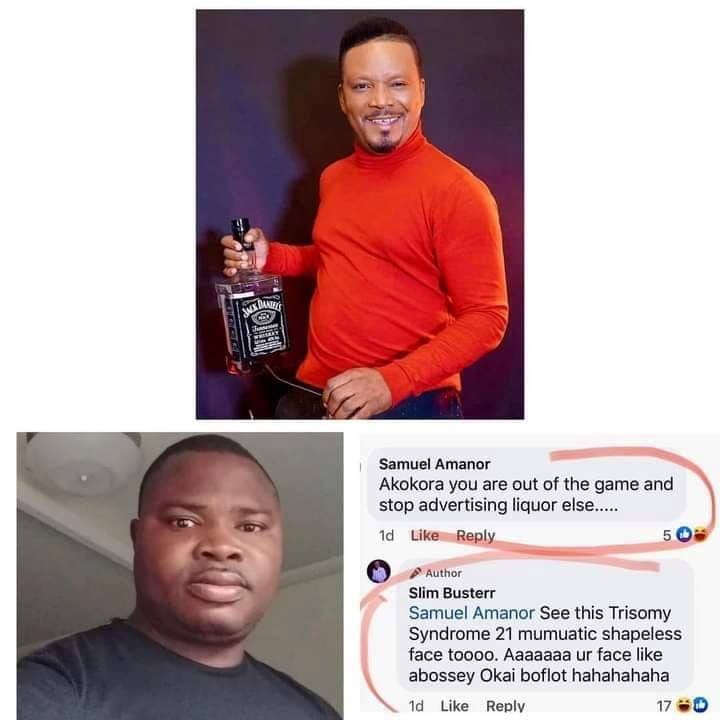 This banter closely follows a similar one TV personality and wife of musician Praye Tiatia, Selley Galley had with a social media who abused her by calling her horror and barren woman. In response, Selley fought back by placing a generational curse on the lady identified as Henewaa Piesie.