Ghanaian footballer Asamoah Gyan and his brother Baffour Gyan have reportedly assaulted one Mr Godwin Martey, CEO of Web Soft Solutions at a tennis game.
According to reports, Asamoah Gyan and Godwin Martey had a singles game at the tennis court at the 37 Military Hospital in Accra which degenerated into a scuffle.
Per the narration, Baffour Gyan was the umpire of the game and was allegedly giving off points to his brother Asamoah Gyan illegally which did not go down well with Godwin Martey.
The spectators were also displeased with Baffour Gyan's unfair officiating and called for a more neutral person to handle the game for fairness to prevail. However, according to Godwin Martey, Baffour Gyan shouted at him to keep mute and continue with the game.
"Baffour Gyan started attacking me. It was a public situation and there were some people but they couldn't do anything because they were all scared. Asamoah Gyan later came and said I deserved to be treated that way. Very unusual of me, I was very calm," Godwin Martey said in a phone coversation with Joy FM.
According to a tweet by TV3,  a police report has been cited which gives proof to the fact that Asamoah Gyan and his brother Baffour Gyan teamed up to allegedly assault Godwin Martey over an unfair officiating of a tennis game.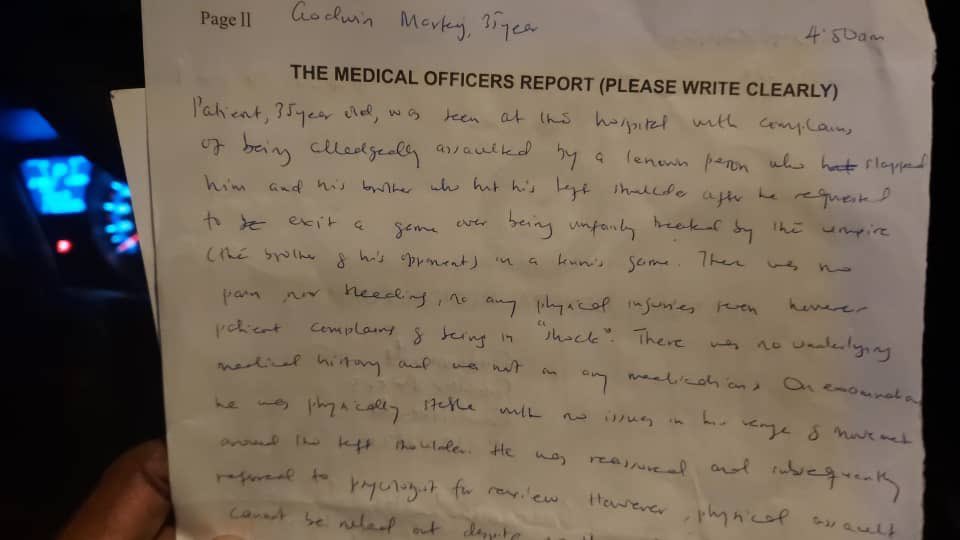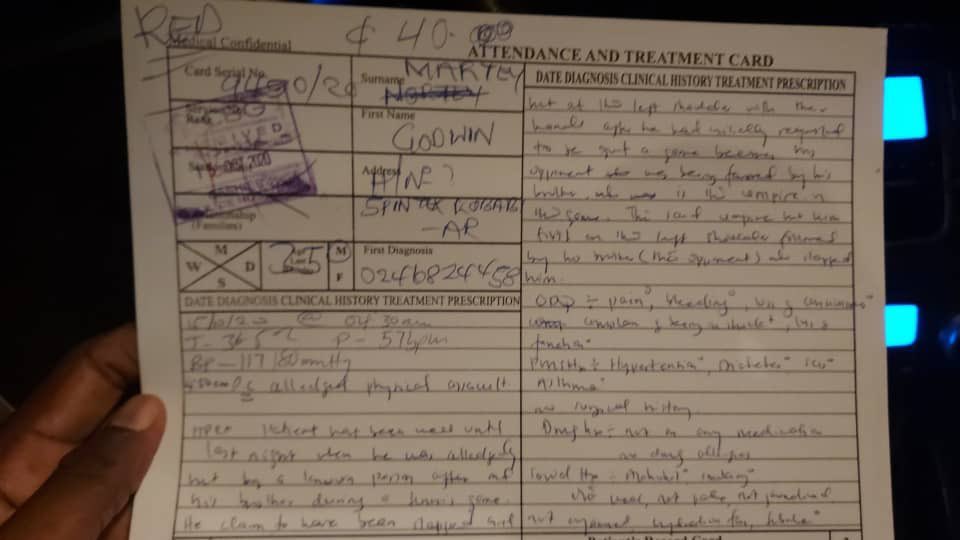 The evidence backing this whole incidence is very sketchy but here is a video below to somewhat give some meaning to the report.