Ghanaian break out star, AY Poyoo has honoured a young fan of his who travelled from Sweden to Ghana to see his hero with the plaque he was given by YouTube for reaching a 100k subscribers on the app.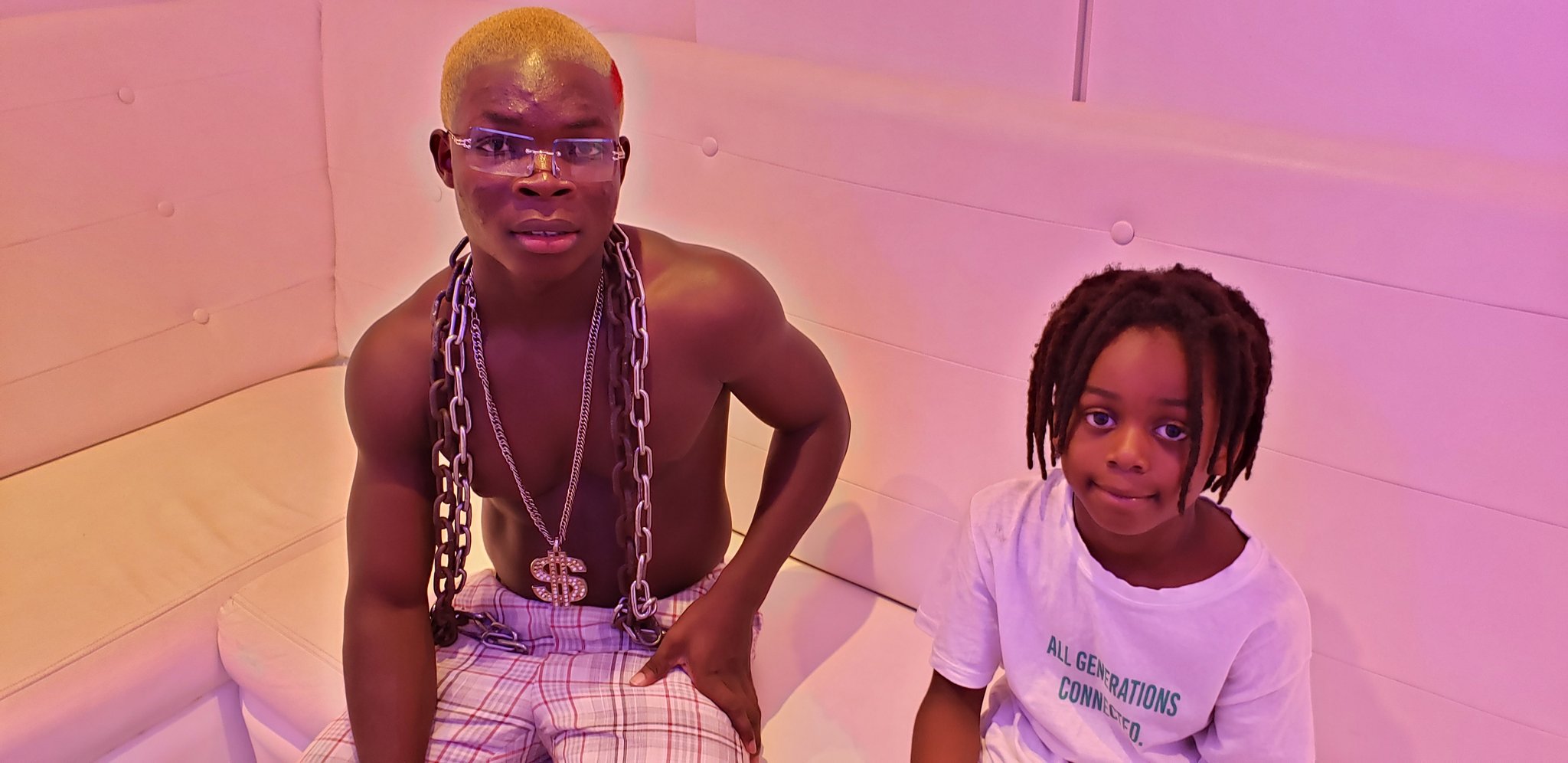 The young fan, Zion had to travel from Gothenburg, Sweden to see AY Poyoo.
AY Poyoo's international audience has soared a lot and that culminated in several collaborations with international artistes which he announced some time ago.
He did say those track would be released soon when they are done with all the work needed to be done on them.
The GOAT announced on Twitter that he had given the plague YouTube gave to him two months ago to Zion in appreciation for his desire to meet his hero.
"Two months ago @YouTube gave me a plaque for getting 100k subscribers on their platform. Yesterday I gave that plaque to ZION as a gift. My fans made me who I am and for an 8-year-old boy to travel all the way from Gothenburg, Sweden just to see me, its a big deal," AY Poyoo wrote on Twitter.
See it below;
Two months ago @YouTube gave me a plaque for getting 100k subscribers on their platform.

Yesterday I gave that plaque to ZION as a gift. My fans made me who I am and for an 8 year old boy to travel all the way from Gothenburg, Sweden just to see me, its a big deal ??❤ pic.twitter.com/EO8b9dDrxY

— THE GOAT ? (@ay_poyoo) January 5, 2021