A girlfriend is crying out loud following a wonder that has happened to her.
She was handed a Certificate of Participation by boyfriend after the two have had sex.
According to this distraught lady, she feels her boyfriend has dumped her by presenting this certificate to her. Clearly, she is losing her mind.
She shared this certificate on social media where she said: my boyfriend handed me this immediately after sex i am losing my mind.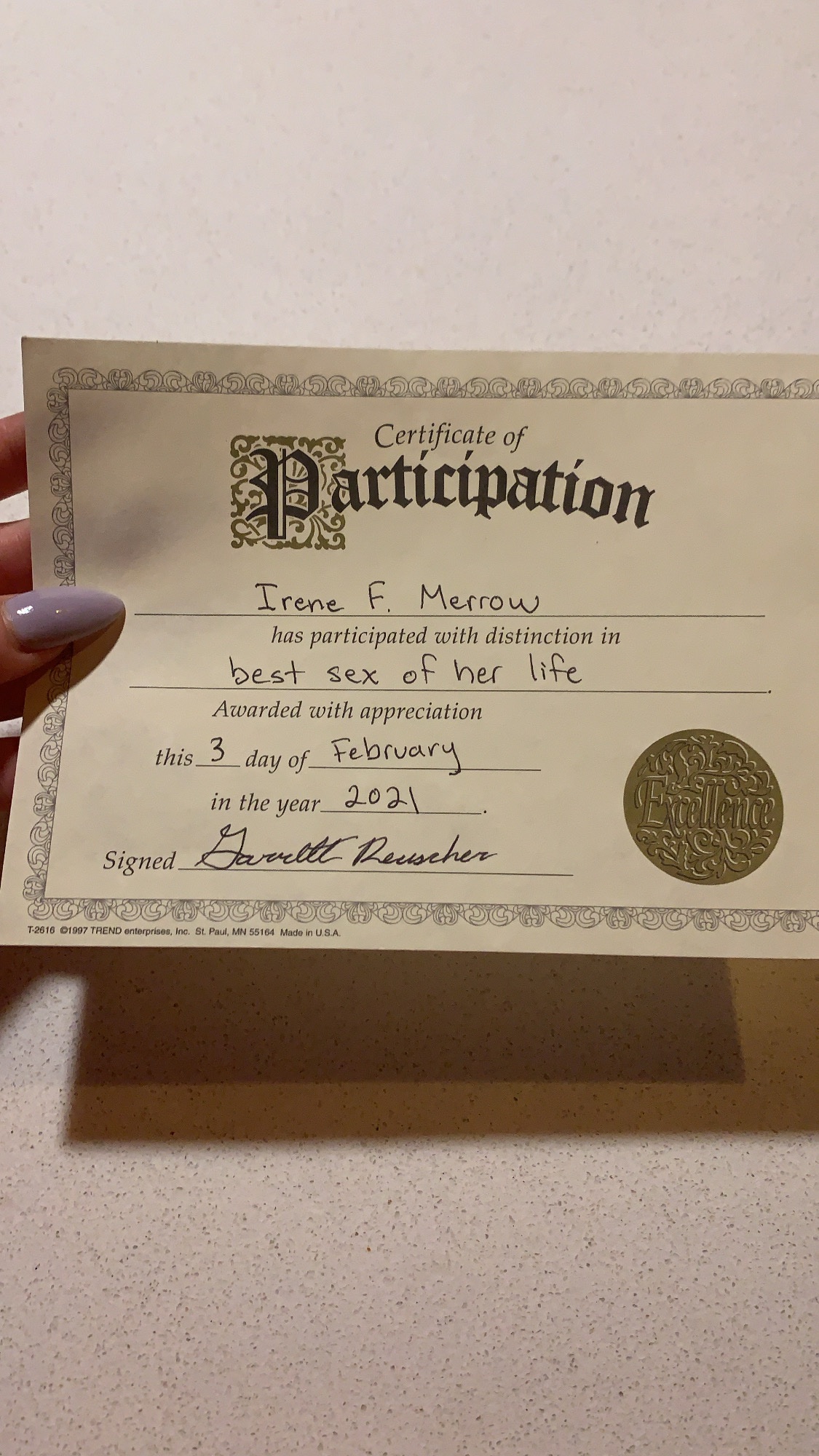 The content on the certificate is to congratulate the girlfriend (Irene) for having the best sex in her life.
Check Out Some Of The Comments She Received
Ninja wrote: So, it seems more like a participation trophy for him. Like, I just assume if it was actually that good, you were the one putting in the actual work…
Susan wrote: Wait just a minute. So if I get this correctly he's saying that you participated in the best sex of your life,courtesy of HIM-which is another way of him BRAGGING what great sex/technique he gave YOU,&that you just laid there & participated,not contributed? Frankly, I'd be PISSED
Lee wrote: Missed an opportunity for the gold seal to read "Sexellence"
Nay wrote: If it's true, marry him. If it's not true, marry him. At least he'll make you laugh when you're both too old and fragile to bonk.
Clint wrote: The audacity and presumption of it, but also, it looks like a quality certificate, and like care went into that signature. So, I think I'd let it slide.
What do you make of this?