Cindy Fitzgibbon has made a name for herself in weather forcasting, and If the weather report has always been something that is of interest to you as a teacher, farmer, businessman, or whatever, you should listen to her.
Cindy Fitzgibbon has, over the years, made a name for herself in weather broadcasting as she often gives accurate reports about the weather and has always been a very lovely person to be with for those around her.
Who is Cindy Fitzgibbon?
Cindy Fitzgibbon is an American Meteorologist, born on October 5, 1975.
She was born in Virginia, United States of American.
Cindy Fitzgibbon has, for quite a number of years, worked as WCVB Channel 5's meteorologist.
Cindy's good works got recognized when she won the regional Emmy award for outstanding achievement in weather broadcasting.
Cindy Fitzgibbon from WCVB is a member of the National Weather Association and the American Meteorological Society (AMS).
She has been awarded the AMS Seal of Approval for Television and has also guest-appeared on ABC News filling in on Good Morning America Weekend and World News Tonight.
Cindy Fitzgibbon career
Cindy Fitzgibbo has come a long way since she graduated with a Bachelor of Science degree in Meteorology.
she landed a job at the CBS affiliated station headquartered in Bismarck, North Dakota, after she completed her education, spending some time there before relocating to Burlington, Vermont.
Cindy Fitzgibbon started her meteorology career and worked as a meteorologist at KXMB-TV, an affiliate of the CBS Bismarck.
He spectacular performance in the weather report got a lot of eyeballs to her stuff and that got her hired in 2003 by the WCVB, after priviously working for others and excelling there.
Cindi Fitzgibbon she has sincd been the NewsCenter 5 EyeOpener show host as a prominent meteorologist in the station today.
This singular privilege contributed to her fame and net worth.
Cindy Fitzgibbon family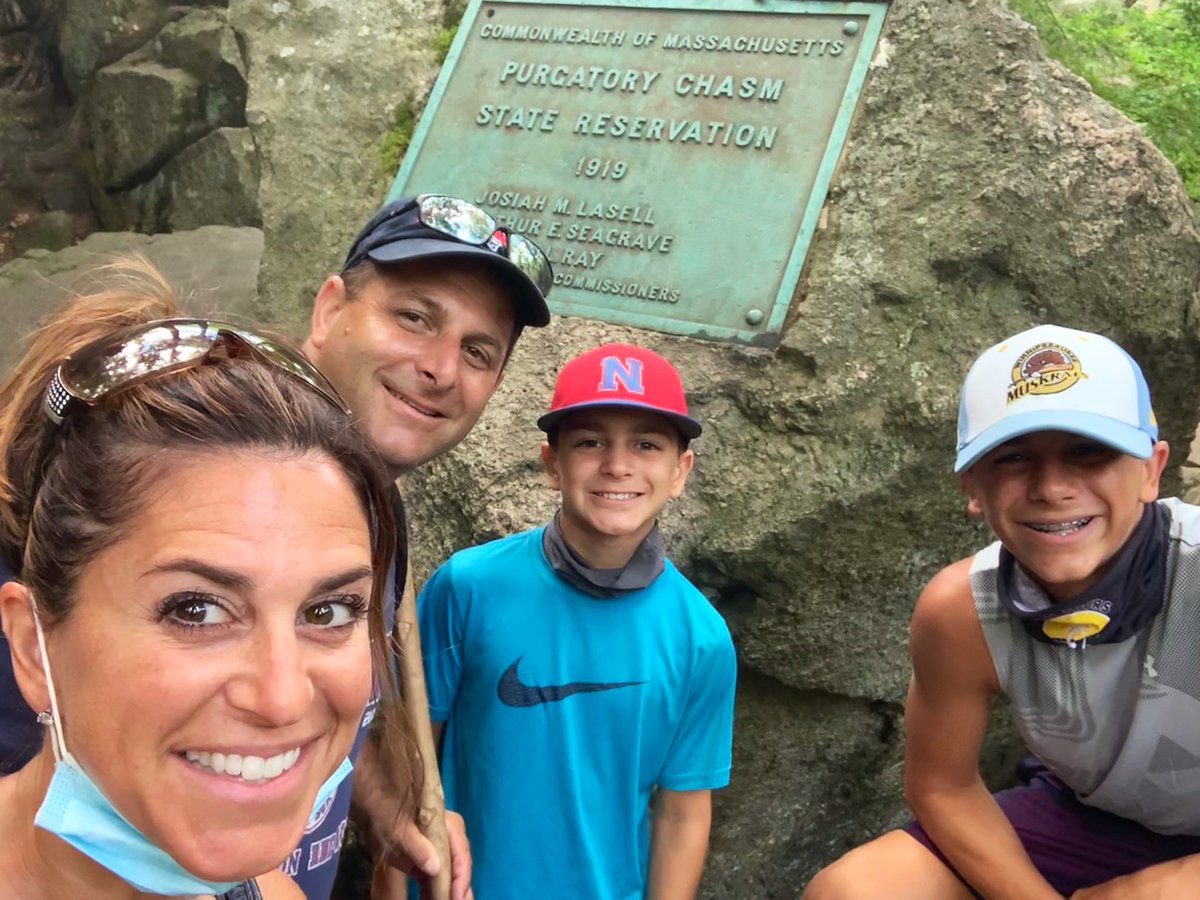 Outside of the weather stuff, Cindy also gets busy at home taking care of her husband and children.
Cindy got married to Chris Gobeille on the 7th of June, 1997.
Chris, Cindy's husband, is a chief photographer for WBZ.
Worthy of note is that Cindy Fitzgibbon's husband is an Emmy Award-winning photojournalist.
The StormTeam5 forecaster first met her future husband in VT in 1991.
Cindy and Chris have two sons together.
Cindy Fitzgibbon surgery
On the 13th of October, 2017, the WCVB Channel 5 meteorologist went through a surgical operation.
Cindy Fitzgibbon's surgery was conducted on the right ankle, and because of this, she went off-screen for some time.
She was off her feet for more than two weeks until she recovered from the surgery.
Cindy Fitzgibbon net worth
Cindy's stocks are over the roof as she has demonstrated that she is good at what she does and that has made her an in-demand meteorologist in America.
What then is her net worth?
Although information about her salary is not available to the public, she must be earning well as one of the highly respected professionals in her field.
Nevertheless, as of 2021, Cindy Fitzgibbon's net worth was estimated at $2 million.
Source: GhBase.com