A fact-check on the news about the supposed meeting between Ghanaian actor Don Little and US Presidential candidate Joe Biden, which was reported earlier on Ghbase.com, has proven to be false.
The actor shared a photo on his Instagram page announcing his meeting with US presidential candidate Joe Biden with the caption: "I met US presidential candidate Joe Biden in the state."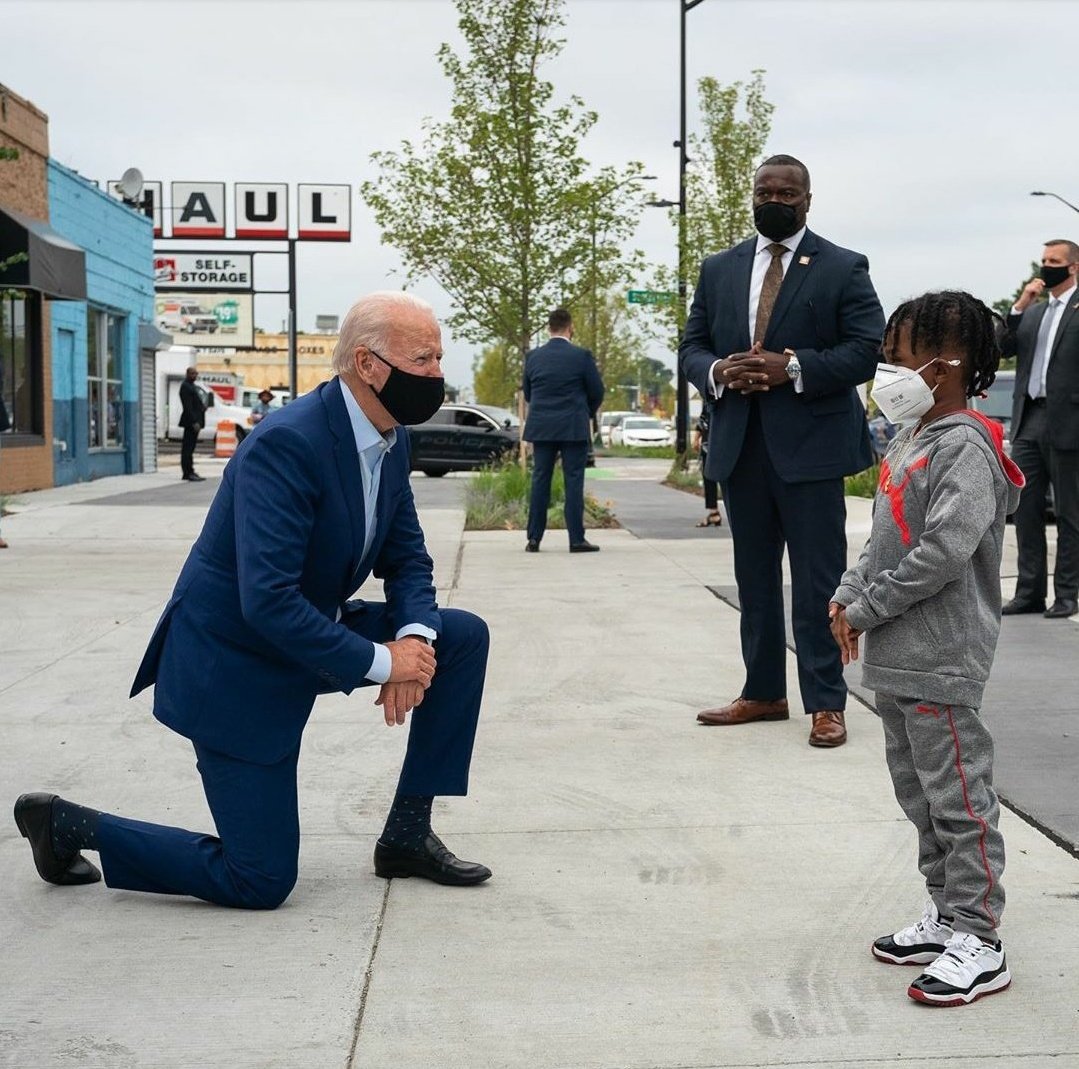 The post and the photo went viral since the boy in the photo had a perfect resemblance of Don Little from the angle the shot was taken but upon careful scrutiny and check, it has been revealed that the actor lied about it all.
He never met Joe Biden and he is not the one in the photo.
Fact Check Analysis
Joe Bide, some three days ago, on a campaign trail in Detriot, Michigan, shared a photo on his official Instagram wall telling the world how his love for children inspired his decision to run for president which had him kneeling in front of a boy.
"Our children are a constant reminder of why I'm in this fight. We need to build an economy that gives them and their families a fair shot. We need to root out systemic racism so they grow up in a more just nation than we have now. We need to combat climate change so there's a world left for them to thrive in. I believe in a better future for our children and will fight for them until the very end," he wrote.
A further search by Ghbase.com reveals a news report by Reuters some months ago where Joe Biden visited his childhood neighbourhood, Scranton, Pennsylvania, on July 9, 2020, and interacted with the people and children there.
Don Little, perhaps, decided to ride on the resemblance in the photo for social media clout but a second shot of the boy from a different angle reveals the real identity and renders the 22-year-old Ghanaian actor a BIG FAT LIAR.