Some Ghanaians have expressed their displeasure over a poem written about Ewes in a History textbook meant for Primary school pupils.
Many believe the poem did not give a perfect account of Ewses and was meant to degrade and damn the people predominantly found in the Volta Region of Ghana.
For some, they couldn't understand how such a book could be allowed to pass through the appropriate authorities and be approved for study especially when the content is quite discriminatory. The book was written by the revered Badu Nkansah for use by Class Three pupils.
This comes on the back of a recent post by rapper Edem who condemned the gross discrimination exercised towards Ewes and why he believes it must stop. A personal assertion was supported by Bridget Otoo and several Ghanaians.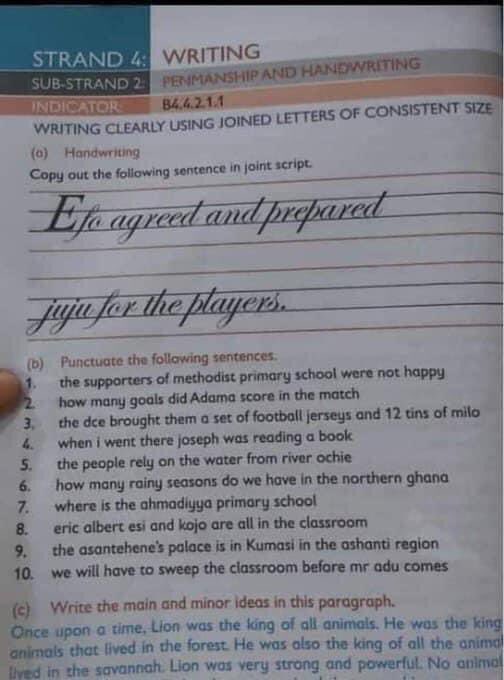 He wrote: You would never ever truly feel how Ewes are treated till you are in the skin of one..From insinuations ,to preconceived notions,to subliminal disdain and disregard ,at work places in social circles ,to marriage ,in closing deals,it's crazy #Unapologetic #Ayigbeboy
Therefore, for this book to be allowed on the market clearly give some credence to the earlier assertion by Edem who believes they (Ewes) are being treated unfairly in Ghana.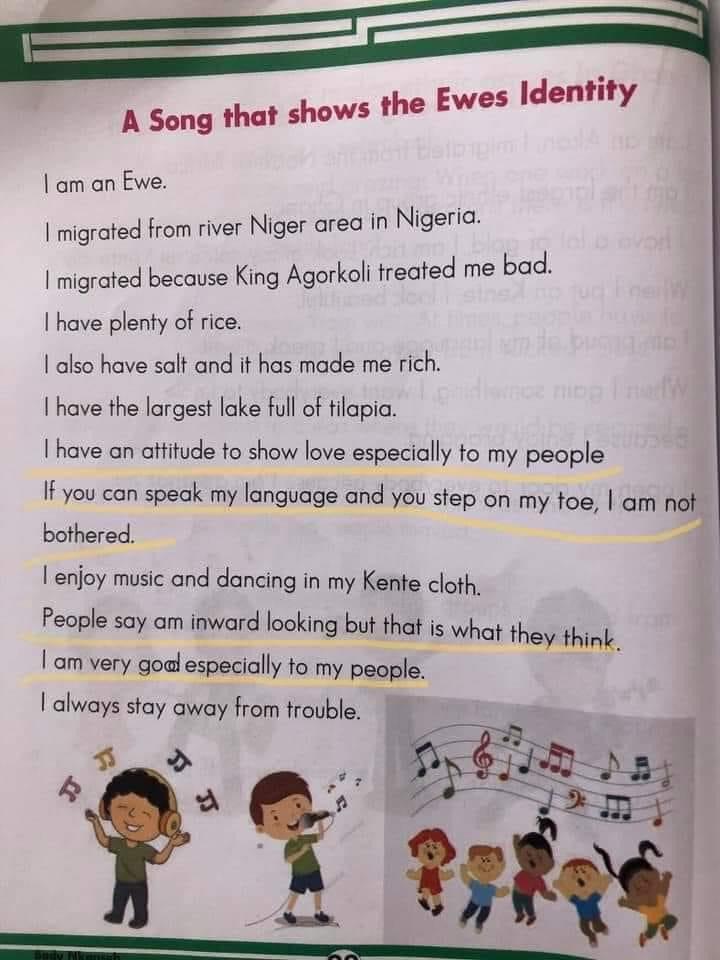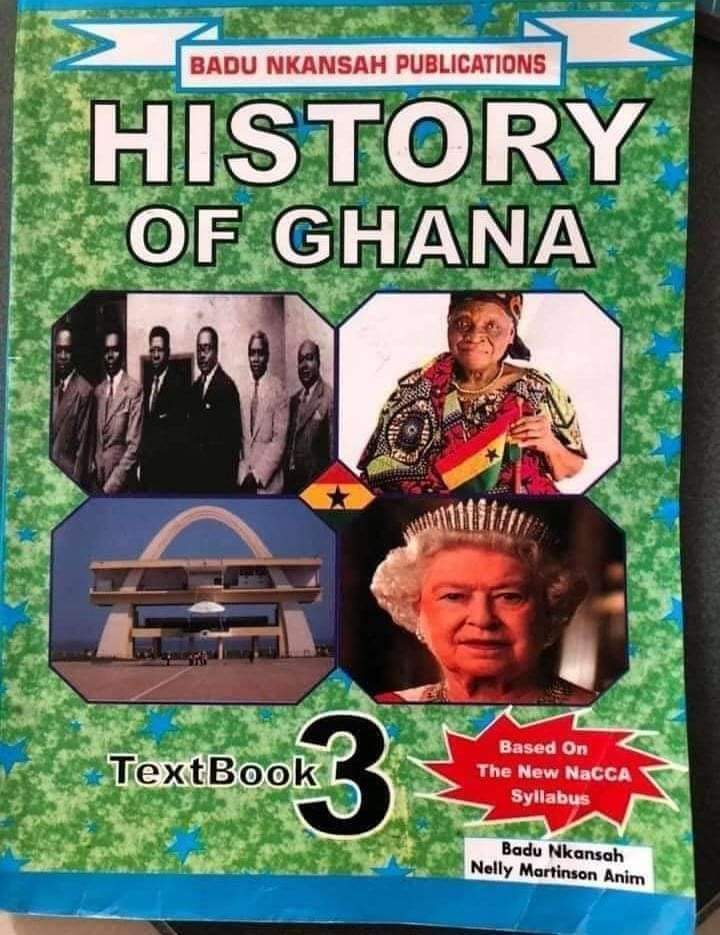 Some Views By Ghanaians Are Below
This is really not cool! How? Did this book pass through the right editorial sections? My goodness





— Arsène Lupin 🗯 (@Mcloyd_Hei_) March 14, 2021
Hmm… Why don't u show that of the other tribes in there?

— Glory days🇬🇭🇳🇬 (@andy_andyHRP) March 14, 2021
God help this nation

— Hakuna Matata 🇬🇭🙏 (@brevity2020) March 14, 2021
A useless agenda against Ewes by a group of useless tribal bigots.😏 pic.twitter.com/DlfwjAQJbf

— Citizen Kay (@Citizen__Kay) March 14, 2021
Now I actually believe NPP is on an agenda against Ewes pic.twitter.com/46F486OLjc

— Tactical 🇬🇭 (@MKAgyemang) March 14, 2021
Efonyewo, you haven't seen this,
I was so pissed and taken aback !!! …are there no Ewe educationist ,learned laureate etc at GES who review these books before being released into our system ? Why the hatred towards ewes ? pic.twitter.com/QiwZfLmgnQ

— Celebrity Teacher (@AmetefeG) March 14, 2021