Fresh-faced American singer and songwriter, Trey Songz has sparked a heated debate online. In an Instagram post, the smooth singing R&B superstar said all ladies born after 1993 don't know how to cook.
He argues that this generational ladies only know how to party, twerk, and being bisexual. The post read, "Any Female born after 1993 can't cook, All they know is McDonalds, Charge their phone, Twerk, be bisexual, Eat Hot Chip and Lie."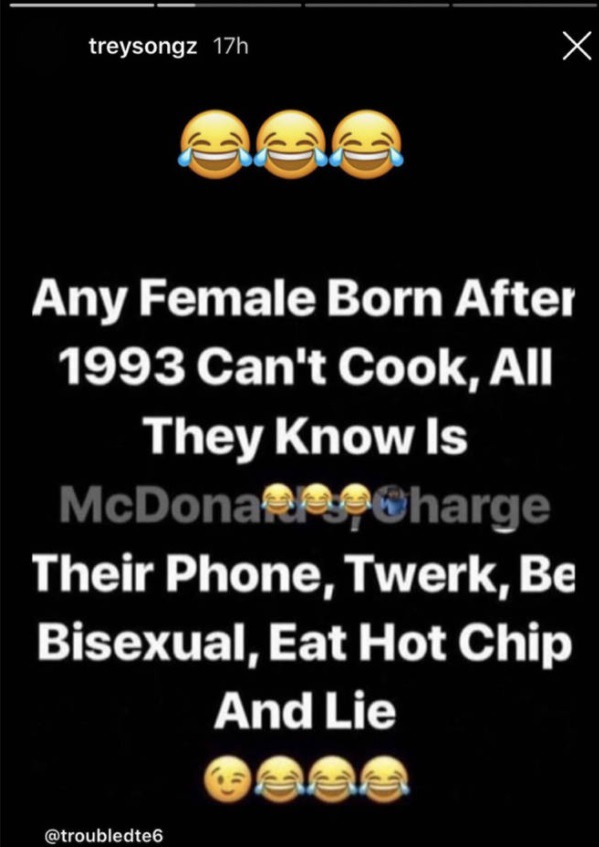 As you could imagine, the post attracted varied reactions from social media users with the majority of ladies slamming him for his below the belt joke. See some of the reactions below;
"Trey Songz is 35 and complaining about people born after 1993…. sir- move," said another, while one added, "Why is Trey Songz, at his big age of 35, talking about what girls born after 1993 can do? What an embarrassment".
"Trey Songz is almost 40 years old. Why tf does he even care what women born after 1993 is even doing?" echoed another, while one said, "But trey songz be tryna party and mess with women born after 1993 like the predator he is."
"Why is Trey Songz concerning himself with women born after 1993?" wrote one.