America, it would seem, is the home of great singers, actors and songwriters; one such great singers, who is no longer with us but with a good legacy young acts could build on, is the legendary Glenn Frey.
In this article our radar is on the legendary singer and songwriter whotragucally passed away after battling some ilnesses in the latter parts of his illustrous career.
What do you know about Glenn Frey? Not to worry about if you do not. This article contains just about enough of what you need to know about the late Glenn Frey. We will gist you on his career, life, personal life including his marriages and his unfortunate passing.
Who is Glenn Frey?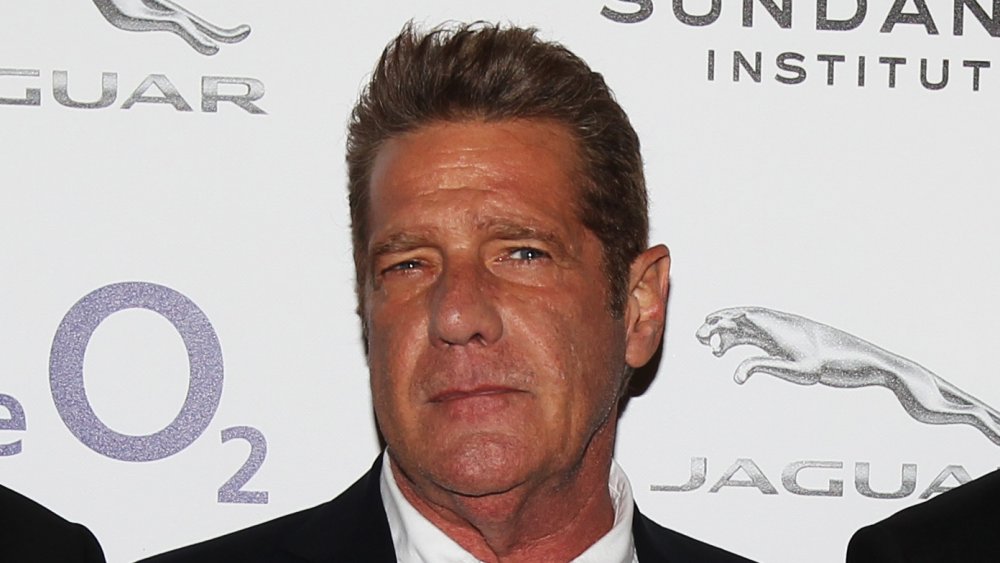 Glenn Frey, an American singer, songwriter, and actor, was born in Detroit, Michigan on November 6, 1948.
Growing up in Royal Oak, Michigan, he studied piano at age five, later switched to guitar, and became part of the mid-1960s Detroit rock scene.
One of his earliest bands was called the Subterraneans, named after Jack Kerouac's novel, and included fellow Dondero High School classmates Doug Edwards (later replaced by Lenny Mintz) on drums, Doug Gunsch and Bill Barnes on guitar, and Jeff Hodge on bass.
Frey was the co-lead singer and frontman for the Eagles, roles he came to share with fellow member Don Henley, with whom he wrote most of the Eagles' material.
Glenn Frey education
Glenn Frey attended Dondero High School.
Upon graduating from Dondero in 1966, he was invited to join The Four of Us, a local band led by Gary Burrows who had seen him performing with the Subterraneans.
Frey also attended Oakland Community College while in the band, and he learned to sing harmonies performing with The Four of Us.
In 1967, he formed the Mushrooms with Gary Burrows' brother Jeff, Bill Barnes, Doug Gunsch, Ken Bash and Lenny Mintz.
Glenn Frey Music career
Glenn was a man with several abilities.
In music, he was a founding member of the rock band the Eagles.
As one of the founding members of Eagles, Glenn Frey played guitar and keyboards as well as singing lead vocals on songs such as "Take It Easy", "Peaceful Easy Feeling", "Tequila Sunrise", "Already Gone", "James Dean", "Lyin' Eyes", "New Kid in Town", and "Heartache Tonight".
After the breakup of the Eagles in 1980, Frey embarked on a successful solo career.
He released his debut album, No Fun Aloud, in 1982 and went on to record Top 40 hits "The One You Love", "Smuggler's Blues", "Sexy Girl", "The Heat Is On", "You Belong to the City", "True Love", "Soul Searchin'" and "Livin' Right".
Glenn Frey acting career
As stated earlier, Glenn was a man of many abilities.
After successfully carving a name for himself as a solo artist after breaking up from the Eagles, Glenn went into actor, his other talent.
As a television actor, Frey guest starred on Miami Vice in the first-season episode "Smuggler's Blues", inspired by his hit song of the same name, and had a starring role in the "Dead Dog Arc" of Wiseguy.
He was also the star of South of Sunset, which was canceled after one episode.
In the late 1990s, he guest-starred on Nash Bridges as a policeman whose teenage daughter had run amok and gone on a crime spree with her sociopathic boyfriend.
In 2002, he appeared on HBO's Arliss, playing a political candidate who double-crosses Arliss and must pay a high price for it.
Glenn Frey marriages
Frey was married twice.
From 1983 to 1988, he was married to artist Janie Beggs.
He married dancer and choreographer Cindy Millican in 1990.
They had three children: a daughter, Taylor, in 1991, and two sons, Deacon in 1993 and Otis in 2002, and remained together until his death.
Glenn Frey death
The rock music sensation and co-founder of Eagles, Glenn Frey passed away leaving all the memories behind on January 18th, 2016.
According to the sources, Frey died in New York-Presbyterian/Columbia University Irving Medical Center.
As per some sources, Glenn was suffering from rheumatoid arthritis, acute ulcerative colitis, and pneumonia since 2000.
What is Glenn Frey net worth?
Frey died at the age of 69. How wealthy was he when he died?
According to celebritynetworth.com, Glenn Frey had a net worth of $120 million dollars at the time of his death in 2016.
Source: GhBase.com