Former Deputy General Secretary of the NDC, Koku Anyidoho has said he is looking forward to seeing God visit his wrath on Aseidu Nketiah for betraying him.
According to Mr Anyidoho, it was the General Mosquito who betrayed him to the late former President Jerry John Rawlings and such an act is fitting for God's punishment.
Sharing these thoughts on social media, the embittered Anyidoho reacted to a viral photo which suggested the moment Rawlings first met Aseidu Nketiah at Seikwa in the Bono Region where the current General Secretary of the party did not look his best.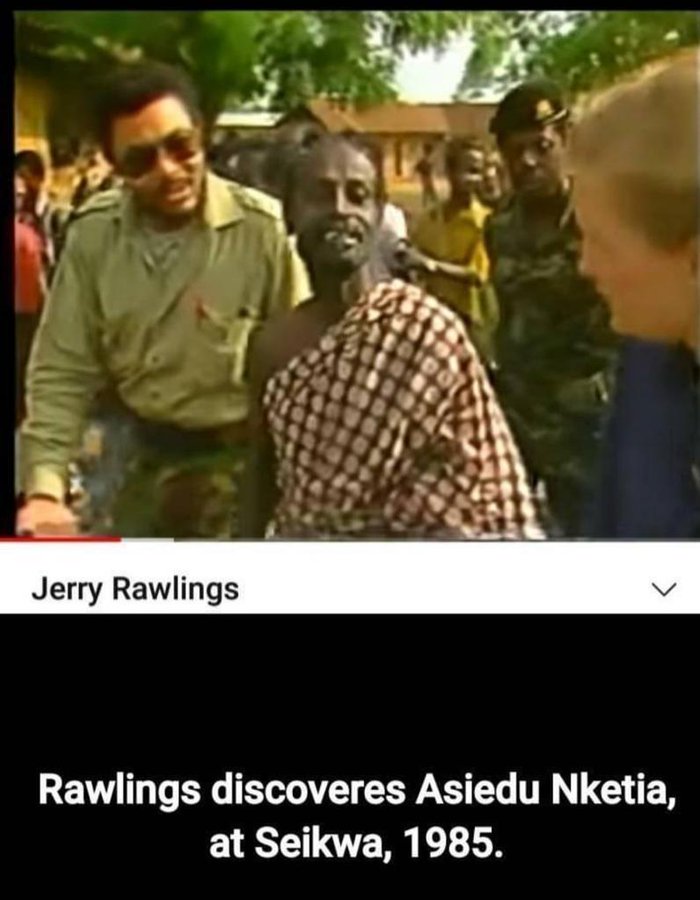 Mr Anyidoho said the photo which many are using to mock Aseidu Nketiah is not the right representation of the person. He said although he disagrees with General Mosquito on many things, he believes the photo was not him.
However, he didn't miss the chance to hurl curses on Aseidu Nketiah and ask for God's punishment to be visited on him.
Pls; this is not Asiedu Nketiah: I continue to respect him as my former boss but he is the one who betrayed me: and God SHALL punish him, he wrote.
Mr Koku Anyidoho after he lost in the party's internal election as an aspiring General Secretary has become a thorn in the flesh of the NDC and has not shunned away for punching holes in their dealings and exposing their every move.
He believes the party treated him unfairly in the elections to elect a new General Secretary and Aseidu Nketiah was the orchestrator of his woes.