Recent photos of Dr Prince Kofi Amoabeng, the enviable Ghanaian entrepreneur and owner of several conglomerates, have hit Ghanaians hard, especially people who look up to him.
Kofi Amoabeng's rise to the top and the pace he has set as far as growing a local enterprise that rises to a global standard is concerned, is not only inspiring but also admirable and noteworthy.
However, the twist in the life of the once vibrant suit and tie clad exquisite Chief Executive Officer who once owned one of the biggest office spaces in this country has left many jaws dropping with many unanswered questions on the mind of Ghanaians.
Well, I know by now, you have heard bits about how UT Bank collapsed and the court cases that the founder is having to deal with.
Has this bolt out of the blue left Kofi Amoabeng in disarray or does he have enough investments that can sustain him despite the abyss of life he finds himself in?
Let's have a deeper understanding of who Kofi Amobeng is; his background, his steady rise to the top and perhaps, how everything came crashing down.
Prince Kofi Amoabeng is a Ghanaian businessman who was born on February 22, 1952, at Bososo in the Eastern Region of Ghana.
Prince started his basic education at Penworth Preparatory School, a private boarding school in Accra.
He had his high school at the St Peter's Secondary School at Nkwatia Kwahu and later proceeded to Adisadel College in Cape Coast Ghana.
Prince proceeded to the University of Ghana where he graduated with a Bachelor of Science in Administration degree with 2nd Class Upper Honours in 1975.
He later joined the Military where he received a scholarship from the Ministry of Defence to pursue a course at the Royal Army Pay Corps where he qualified as an accountant within 18 months and decided to return home upon graduation.
In 1997, Joseph Nsonamoa, Prince Kofi Amoabeng co-founded Financial services and then renamed it Unique Trust Financial Services. UT Financial Services was a non-bank financial services provider (NBFI), in Ghana, which was incorporated in 1997. Over time, the NBFI acquired subsidiaries and was listed on the Ghana Stock Exchange, under its holding company, UT Holdings Limited.
In 2008, UT (Unique Trust) Holdings Limited acquired a majority shareholding in a Ghanaian commercial bank called BPI Bank. The bank was re-branded as UT Bank Ghana Limited and opened for business in May 2009.
In June 2010, UT Bank and UT Financial Services Merged into one new company called UT Bank Ghana Limited. Through a reverse listing on the GSE, the new bank's shares became listed and those of UT Holdings were de-listed. Its shares trade under the symbol: UTB.
UTB was a medium-sized financial services provider headquartered in Ghana with subsidiaries in West Africa and Western Europe. The bank's total assets in December 2011 were valued at approximately US$378.4 million (GHS: 712.9 million), with shareholders' equity of approximately US$32.5 million (GHS: 61.23 million).
On August 14, 2017, the Central Bank of Ghana issued a statement to the press indicating that the license of UT Bank had been revoked along with another Ghanaian owned bank (Capital Bank). In the same statement, the Central Bank also approved the take-over of UT Bank and Capital Bank by GCB Bank Limited.
Kofi Amoabeng is currently subject to ongoing court battles regarding these allegations following his arrest on 14 January 2020 and release on bail of 110 million cedis.
In January 2020, Mr Amoabeng was charged with the embezzlement of a total amount of 59.9 million Ghana cedis from UT Bank. Mr Amoabeng was a cofounder of the bank which collapsed during Ghana's banking crisis.
The original charges were subsequently dropped and the prosecution intends to bring other charges. He has claimed the charges have a political basis as he has never provided support to either main political party.
Kofi Amoabeng is a single man although they are rumours that he has had amorous relationships with singer Mzbel and broadcaster Nana Aba Anamoah.
He is considered as one of the richest Ghanaians of his generation.
The following are awards and recognitions he has received so far:
Lifetime Achievement for Innovation in Africa, 2013
Johnnie Walker Giant, 2012. A global "Walk With Giants" campaign.
Overall Best Entrepreneur in the Maiden Ghana Entrepreneurs Award (2011)
One of two Ghanaians profiled in Moky Makura's book on Africa's Greatest Entrepreneurs which profiles 16 of Africa's top entrepreneurs.
Ghana's Most Respected CEO for 2008/2010/2012.
National Honours for an Order of the Star of the Volta- Officer's Division presented by the President of Ghana in 2008.
(CIMG) Marketing Man of the Year 2006.
Other business wholly or partially owned by Prince Kofi Amoabeng:
UT Logistics – Headquartered in Tema, Ghana
UT Properties – Real estate development and management
UT Collections – Debt Recovery
UT Private Security – Armed and unarmed private security service
UT Financial Services Nigeria – Loans and Lease financing solutions
UT Financial Services South Africa – Headquartered in Johannesburg
UT Life Insurance – Life Insurance
More Photos Of Prince Kofi Amoabeng: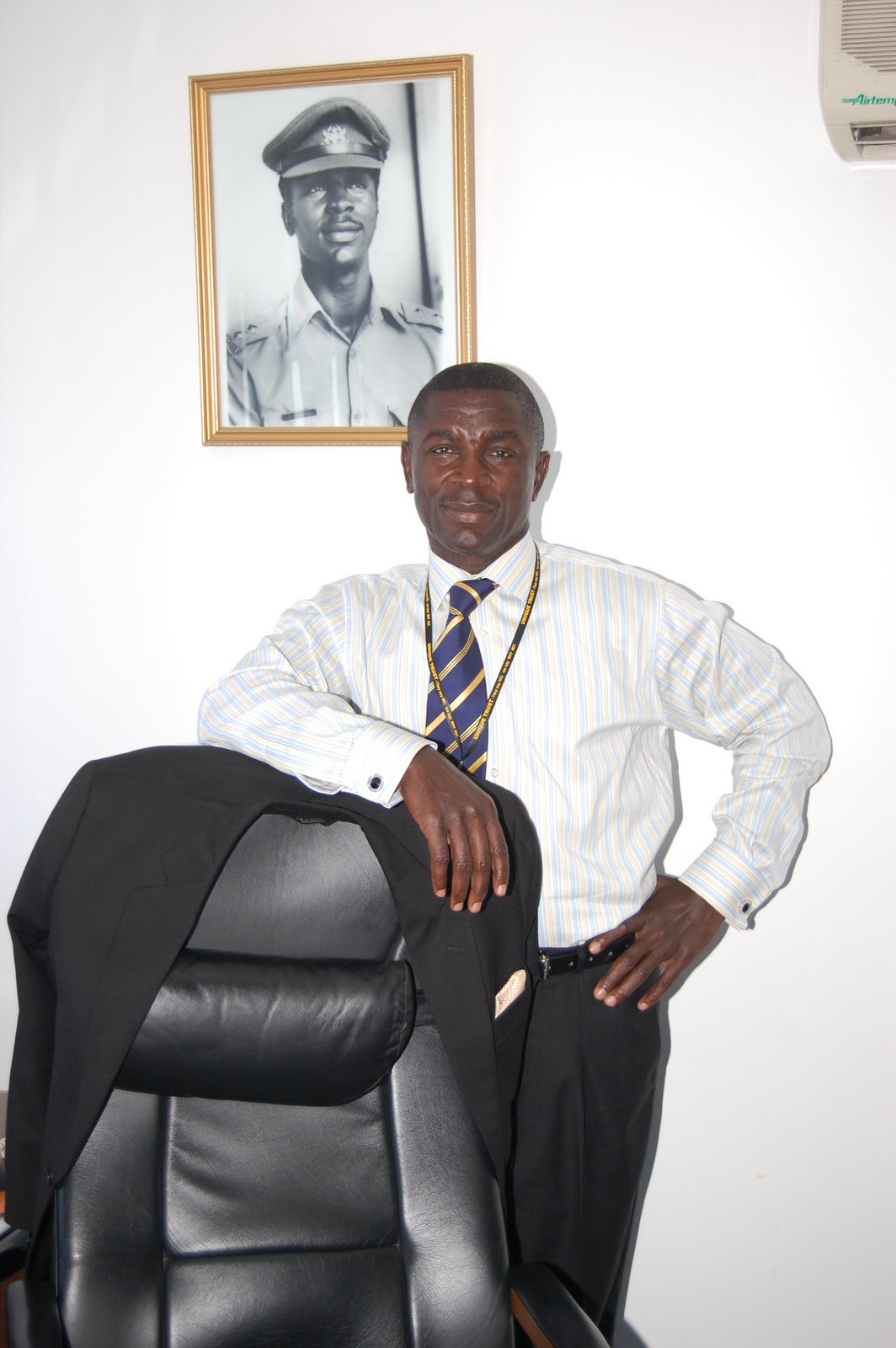 Source: Ghbase.com