A young gentleman is crying for the help and sympathy of the public following his inability to satisfy his girlfriend sexually.
According to him, he has used all the medications; conventional and unconventional, but he is still unable to go beyond one minute.
Revealing this problem to broadcaster Nana Aba Anamoah, which was shared on Twitter, the anonymous gentleman said he is looking forward to having all the help he needs in order to satisfy his girlfriend in bed.
Check Out Message Below: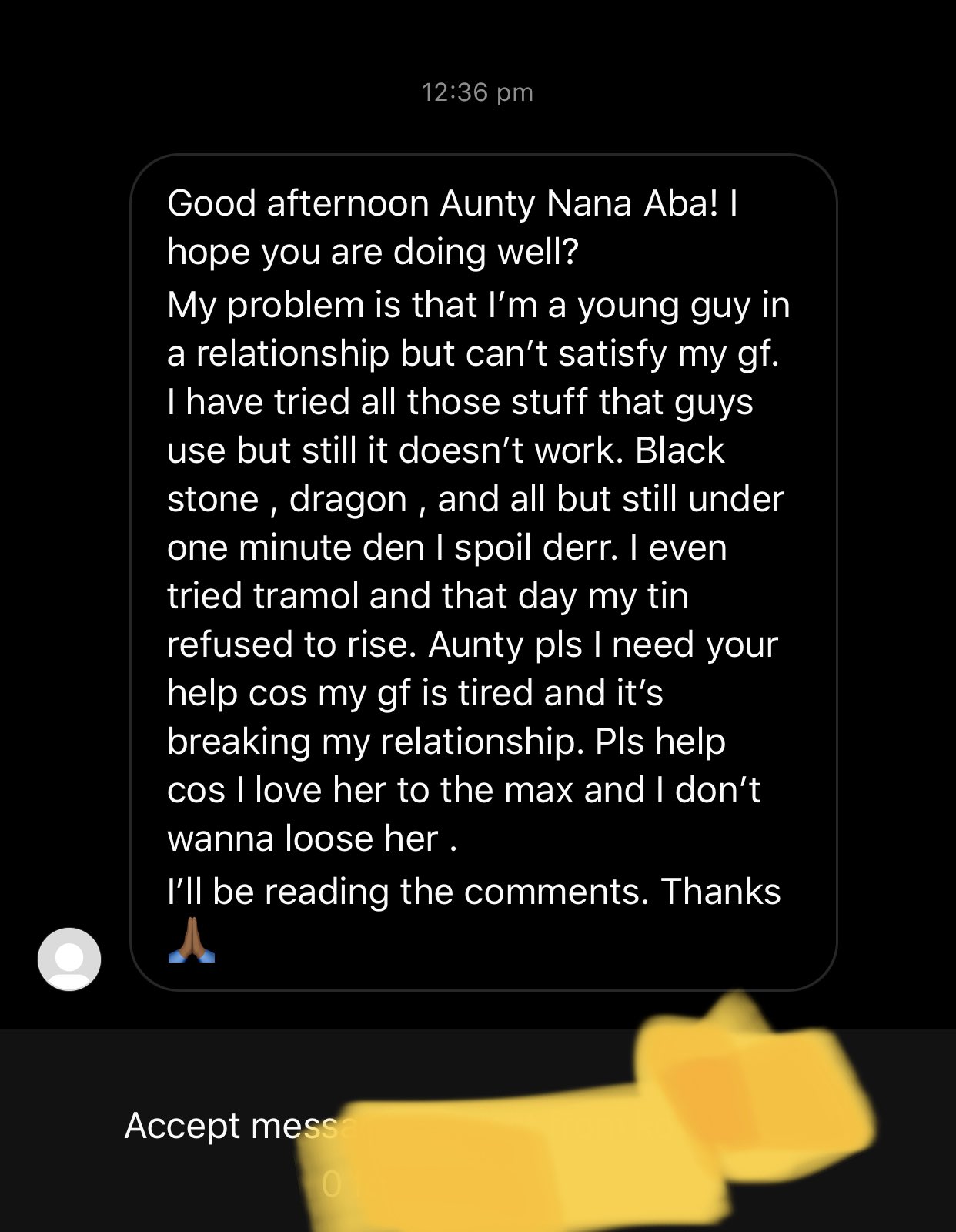 Per your understanding, what is the best advice or help you can give to this anonymous gentleman.
Some of these views have already been shared on Twitter and they are as follows:
@modest_more said: Trying to please someone you ain't married to by using so many drugs. Forget and move on bro. Relationship isn't only about sex.

@mawusimegh said: Try focusing on giving the lady pleasure and not yourself. Sometimes attention is the key. Can I type something? Increase your recovery time: when u are about to ejaculate, come out and don't release. Gradually, over two months, it will get better. Don't just jump straightDon't jump straight to sex, do a lot of other stuff to prepare her well and yourself too it will benefit you because u won't be forced to release and it builds endurance

@seramason1 said: Consult a doctor or a specialist and please stop using those drugs it will weaken you before you notice.