Kaitlan Collins comes across as one of the journalists making a good case for young professionals in that industry. Getting into mainstream journalism right after leaving school, Collins is gradually becoming a household name in the journalism space.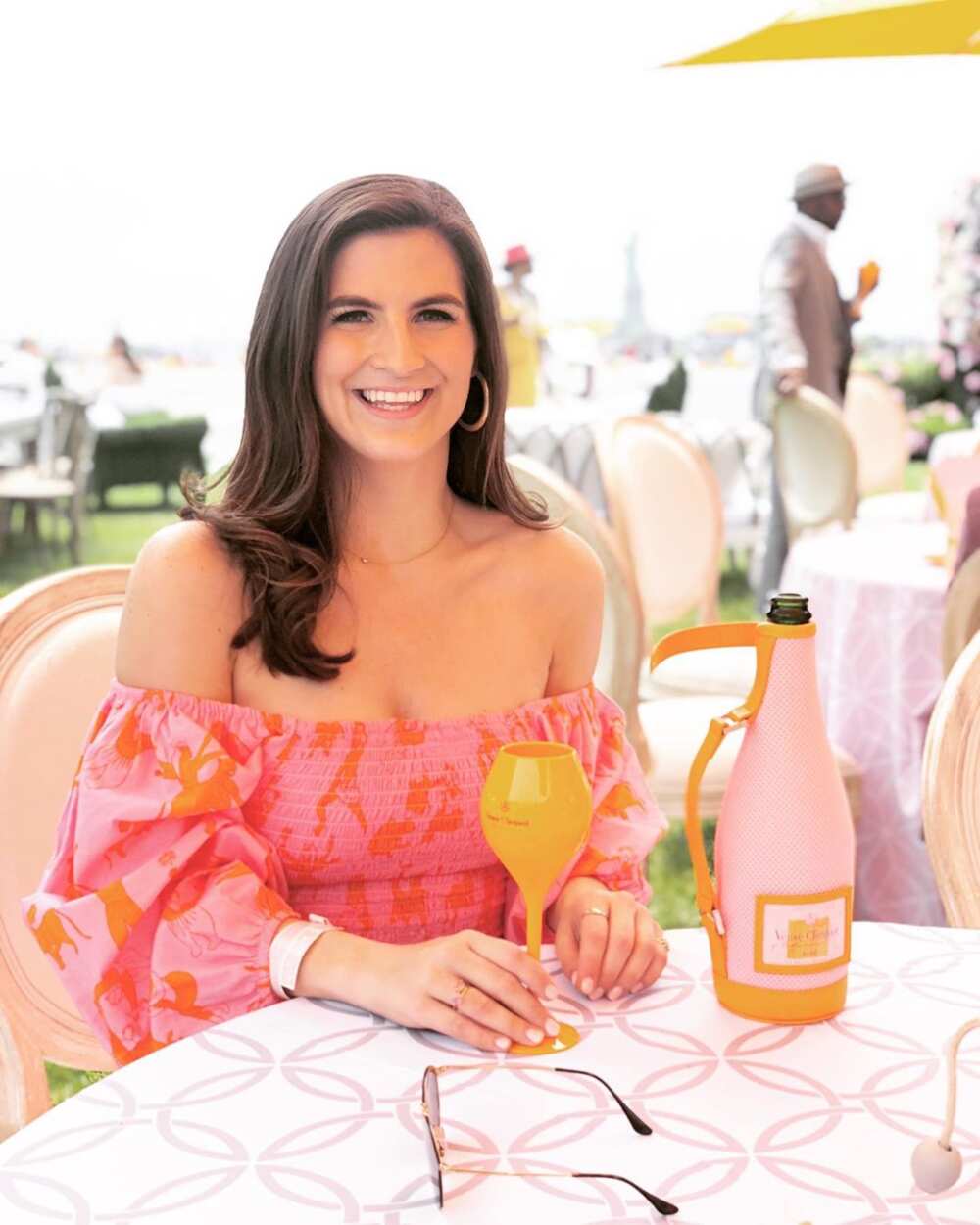 You mightn't have had about Collins and the work that she does, have you? You do not have to worry if you do not know who she is.
This is why the likes of GhBase exist–to unravel what you do not know so that you will get familiar with everything there is to know about various professionals across the world in every field of endeavor.
In this article where we put the spotlight on the young journalist Kaitlan Collins, you will get to know her, her career trajectory, her educational background, her family, and what she has been able to earn from her hard work and dedication.
Kaitlan Collins biography
Here we give you a brief biography of the journalist Kaitlan Collins.
Kaitlan Collins is an American journalist and Chief White House Correspondent for CNN.
Collins was born on April 7, 1992.
Prior to her appointment as CNN's Chief correspondent to the White House, Collins was a reporter at The Daily Caller website.
She was born Kaitlan L. Collins in Prattville, Alabama, the second oldest of four children. Her father, Jeff Collins, is a mortgage banker.
Collins has described her upbringing as "apolitical", and has stated that she does not recall her parents voting or expressing strong opinions about political candidates.
Kaitlan Collins educational background
Kaitlan Collins graduated from Prattville High School and went on to attend the University of Alabama.
She initially chose to major in chemistry, like her sister had done, before majoring in journalism.
She eventually earned a Bachelor of Arts degree in political science and journalism in May 2014.
Collins was a member of the Alpha Phi sorority.
Kaitlan Collins Journalism career
Collins began her career right after leaving school where she obtained a Bachelor of Arts degree in political science and journalism.
After graduating from college, Collins moved to Washington, D.C.
In June 2014, she was hired by The Daily Caller as an entertainment reporter.
After covering the 2016 presidential campaign, the Daily Caller named her their White House correspondent in January 2017, and she began covering the Trump administration.
While she was still with The Daily Caller, Collins was invited to make several appearances on CNN.
At a White House correspondent event in spring 2017, she met network president Jeff Zucker and thanked him for having her on despite the ideological nature of her current employer.
Collins was subsequently interviewed and hired to join the White House team at CNN in July 2017.
Is Kaitlan Collins married?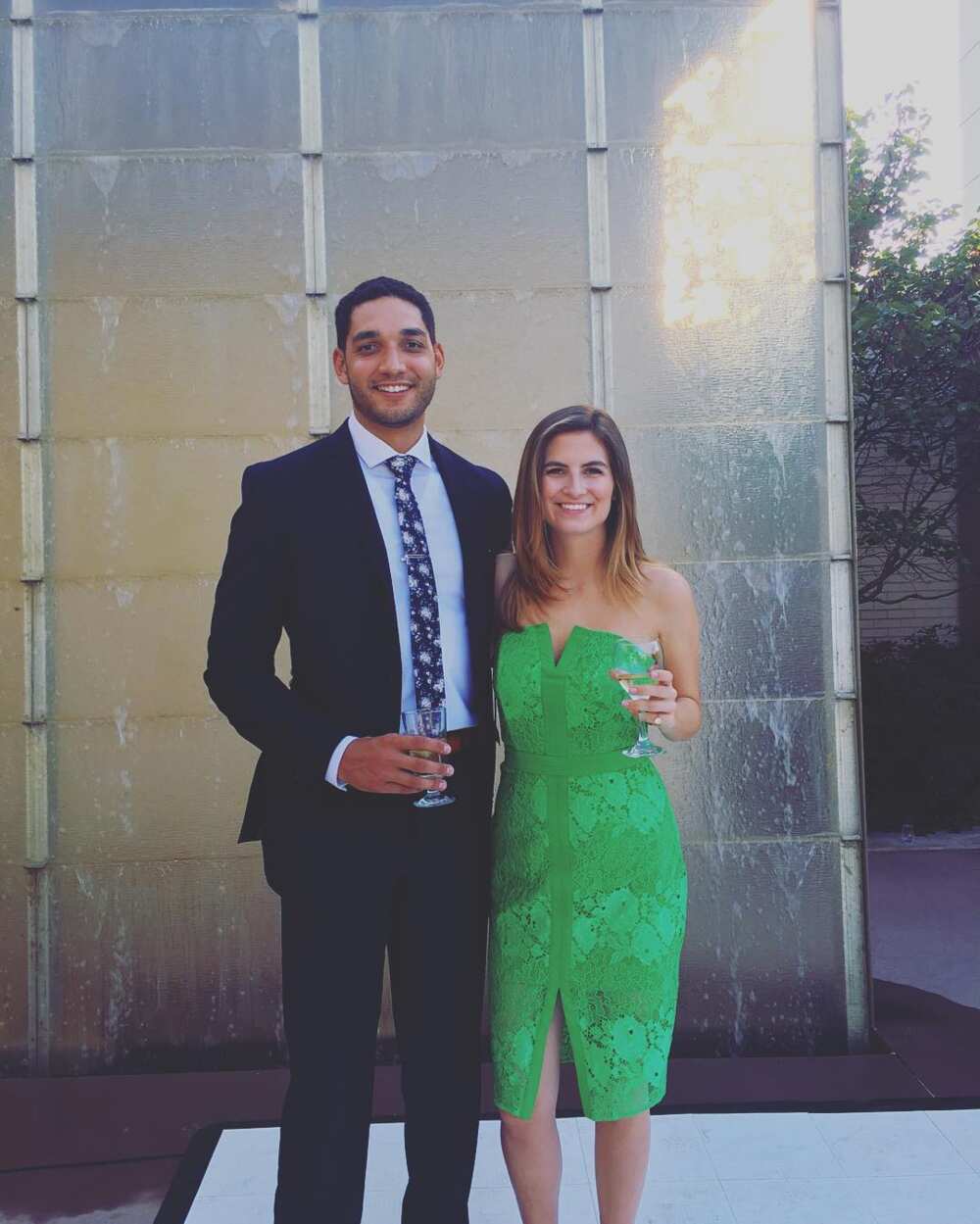 They say behind a successful man is a strong woman, so who is the strong man behind a very successful Collins?
Well, though she is dating, as far as we know, Collins isn't married just yet.
Kaitlan Collins' boyfriend is Will Douglas.
Will Douglas is an entrepreneur, politician, and businessman, who has been in a relationship with Collins since 2015.
Kaitlan Collins's marriage could be said to be on the horizon because, although neither she nor the suspected gentleman has openly declared their intention to be married, the duo has been spotted together sharing romantic gestures in several instances.
How old is Kaitlan Collins?
Collins was born on April 7, 1992, as such, she is 29 years of age as of October 2021.
Kaitlan Collins net worth
Television personalities these days earn a fortune for their work in promoting the interests of the people and getting them informed on social and other issues. How much does Collins earn,  what is her net worth?
Collins's actual earnings are not known as it hasn't been revealed, but several portals on the internet estimate her net worth to be around 1 Million Dollars.
Kaitlan Collins profile
Below is the summary of the profile of Collins:
Birth name: Kaitlan Collins
Date of birth: April 7, 1992
Age: 29 years (October 2021)
Place of birth: Alabama, United States
Zodiac sign: Aries
Weight: 58 kgs
Height: 5 feet 6 inches
Nationality: American
Education: The University of Alabama, Prattville High School
Profession: Journalism
Current position: CNN's Chief White House Correspondent
Current location: Washington, D.C.
Hair color: Brown
Eye color: Brown
Twitter: @kaitlancollins
Instagram: @kaitlancollins
Source: GhBase.com