A Ghanaian lady has shared a bad experience on how she was left to pay the bills after a guy she went on a date with abandoned her.
Cey, who tweets at the handle @Sey_Ceyyyyyy narrated her ordeal on her Twitter timeline today October 23, 2020, and has cried out to netizens to help her get to the guy.
Well, you may be wondering how all this date thing started.
There is this guy on Twitter called Sneaker Nyame, a young man who deals in all the latest brands of sneakers and supplies netizens with their choices when they are ready to pay for it.
This Sneaker Nyame guy is handsome and has a very wide appeal on Twitter. Therefore, when Cey shared a video of beautiful self which had Sneaker Nyame comment under it, the lady was so happy and felt fulfilled.
This was reciprocated when Cey also tweeted the photos of Sneaker Nyame on her timeline to celebrate him on his birthday.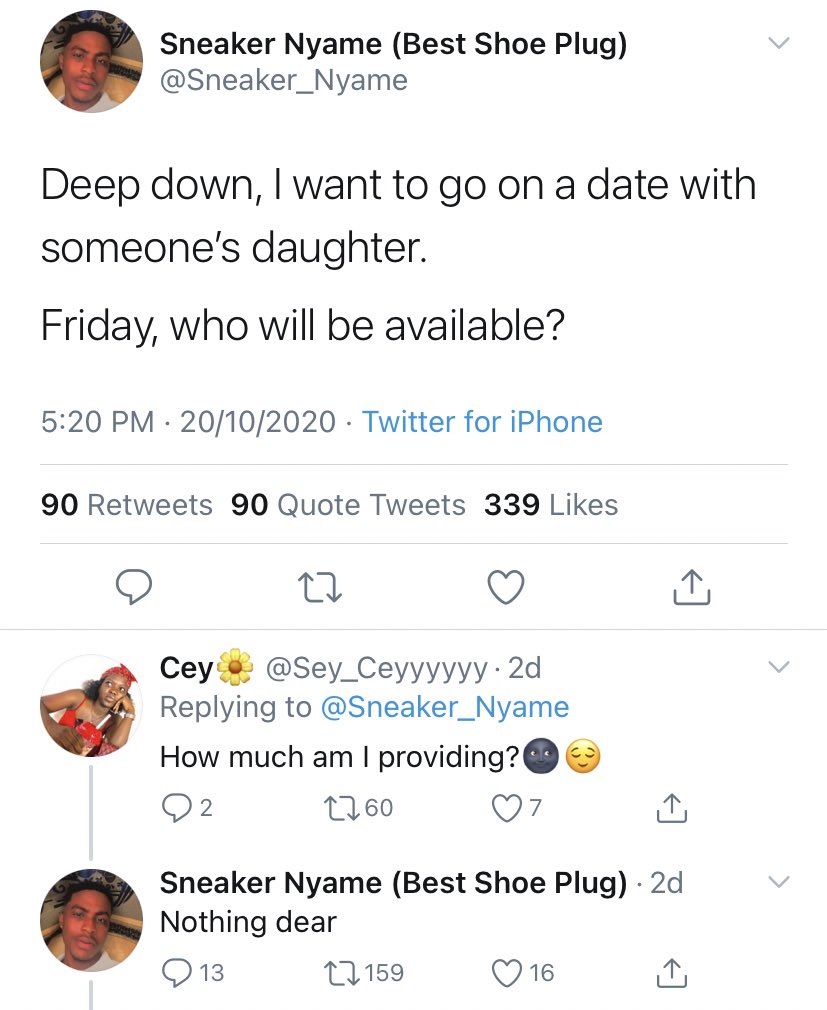 Fast forward, nobody knew how their dm's went until today when Cey is reporting that Sneaker Nyame took her on a date, left unannounced without paying for the bills, turned off his phone and blocked him.
A dilemma!