The definition for a corporate outfit may just not be-fitting enough as this lady is changing the definition for official wears and the kind of duty it requires.
A Nigerian lady who identifies as Gemini has given netizens a reason to stop and stare in bewilderment when she shared photos of herself in official corporate suits.
In fact, this attire looks clean and "unfitting" for the job she does but Gemini is clearly proud of her hustle as she advertises her wares and calls for new customers.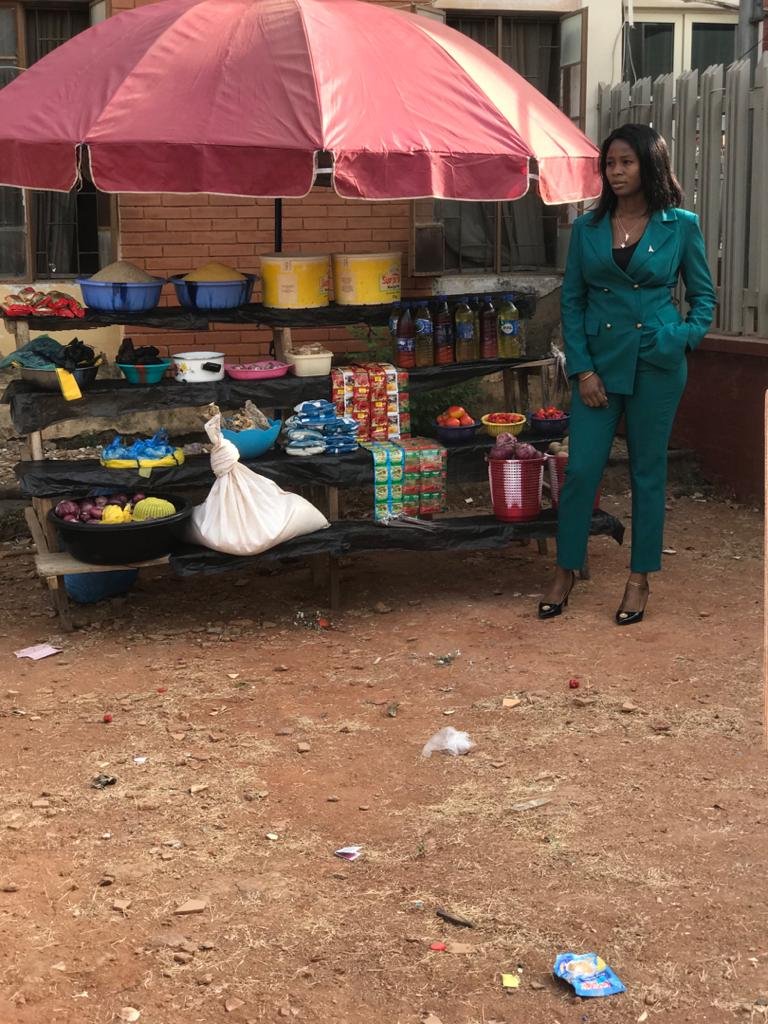 Sharing this photo of herself standing next to her unconventional grocery shop, with her hands purposefully tucked into the pocket of her three-piece trouser, Gemini wrote:
Gudmrning Swithrts, My name is Sarah Ugbeda nd this is my hustle I sell foodstuff infront of my house at Area 3, Abak street, Garki abuja and my phone no; 08096398315 or 08164891486 Please help me RT my customer might be on ur timeline thank you and God bless you
JoeBey wrote: This is the definition of 'If you believe do something about it'. I pray this business receives supernatural boost.
Mauxin wrote: Not trynna say this isn't a good business… But why don't you consider being a model for suit/jacket brands?
Okpala wrote: She is just trying to say that you can be a food stuff seller and still look good…our women musn't tie wrapper to sell in the market.