Some hackers have successfully taken hold of the Twitter account of celebrated Ghanaian broadcaster Nana Aba Anamoah.
These hackers have successfully changed her name to "Support Team" with the verified badge to represent that "Twitter Support Team" have taken over the account and working to restore it.
These hackers have sent personal phishing messages to some individuals as a way to bait them in clicking on the link which will have their accounts compromised.
The phishing message reads:
"Hi Dear User, Copyright infringement was detected in one of the tweets on your account. If you think copyright infringement is wrong, you need to provide feedback. Otherwise, your account will be suspended within 24 hours. You can give feedback at the link below. Thank you for your understanding. https://sites.google.com/view/help-twitter-contact-/… Thanks, Twitter Support"
Nana Aba Anamoah is looking forward to having her account back. Meanwhile, her number of followers is reducing drastically as a result of the takeover.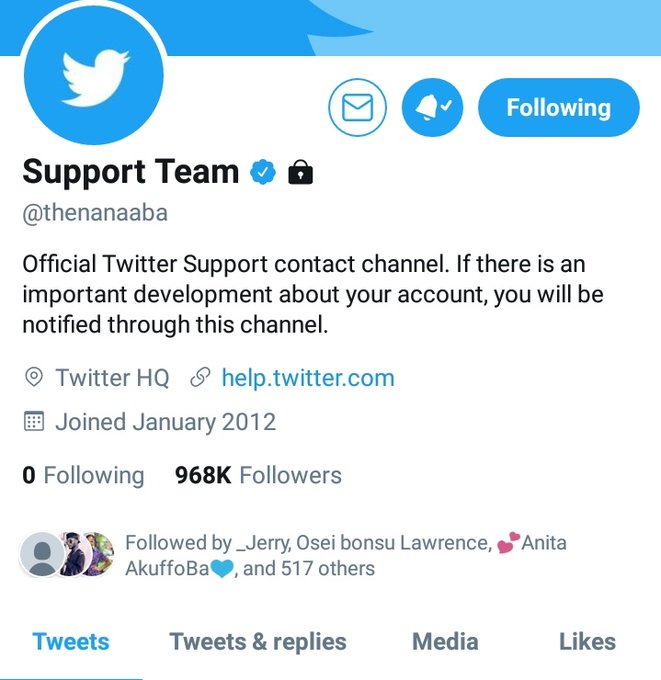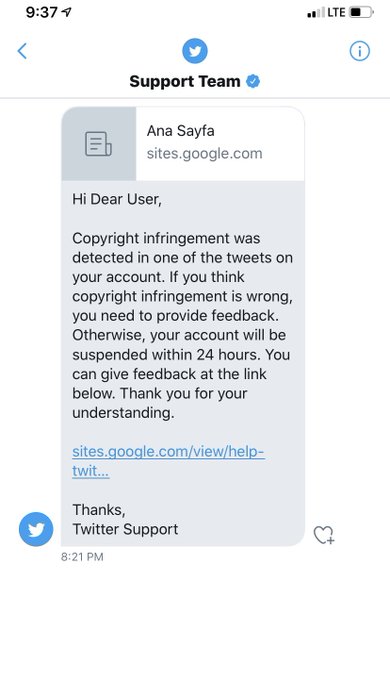 Fortunately, Nana Aba Anamoah's  Twitter account has been restored.