A 38-year-old notorious armed robber who is known widely for snatching of cars in the Tema metropolis and its environs, Alhassan Imrani, has been arrested by the Ghana Police.
He was arrested at his hideout at Banvim in the Tamale Metropolis of the Northern Region. His arrest was orchestrated by a tipoff the Tamale Divisional Police Command got on Saturday 5th September 2020 at 11:00 am.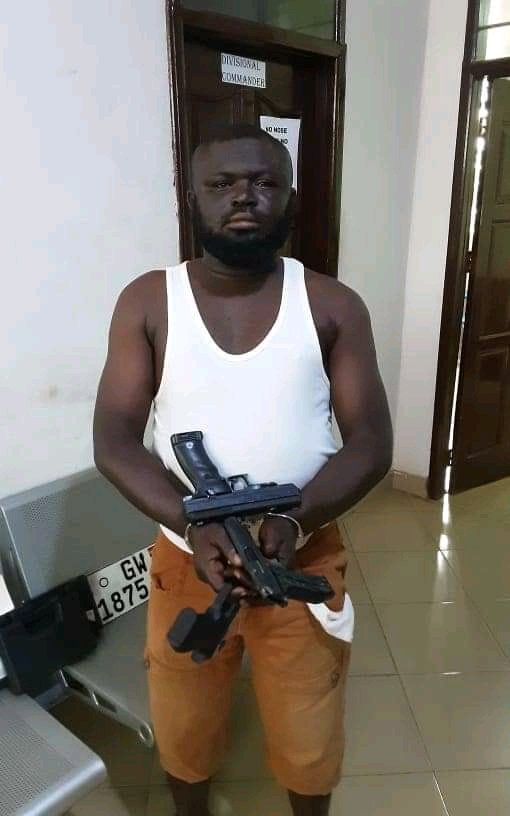 After a search at his residence, the police retrieved the following items: 6 registered vehicle number plates, 1 plier, 98 auto 45 live ammunitions, 165 auto 389 live ammunitions, 4 pistol empty cartridges and 1 white Toyota Highlander with registration number GW 3241-20.
Other items uncovered by the police included: 3 pistols, 4 mobile phones, 1 black HP laptop, 1 AK47 assault rifle bat and 1 G3 empty magazine.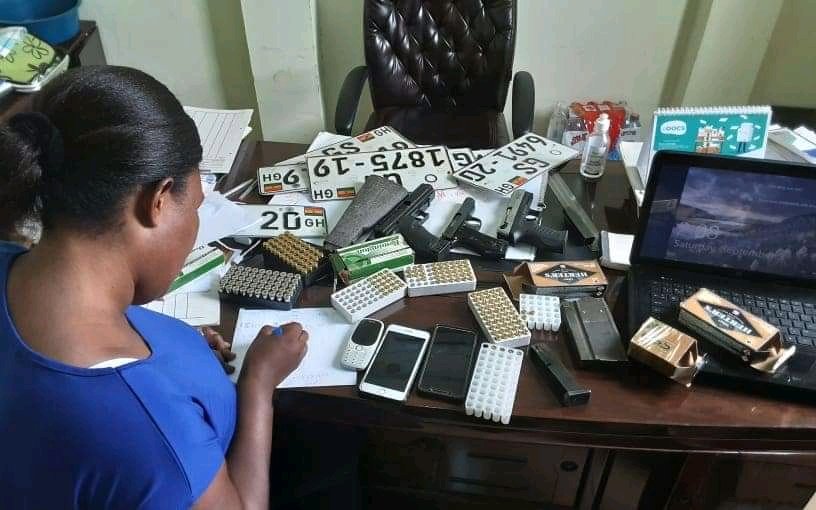 According to a police statement, "Enquiry was extended to a spraying shop and one ash colour Toyota Highlander recovered."
Alhassan Imrani has been on the wanted list of the Ghana Police Service for committing several crimes across the length and breadth of the country. He is widely known to be a very 'clever' car snatcher. He is expected to face the law court in the coming days.