A man who is so determined to succeed would always live in self-denial of certain luxuries in their life just for the long term good.
Such a person would most likely spend on their needs such as food, water, shelter and more pressing needs rather than a luxury.
Investment is also very much in the thoughts of people who are hell-bent on succeeding in any venture that they engage in.
In a demonstration of sacrifice for the long term, a Nigerian man is celebrating his success after he decided to forgo some luxury and rather decided to invest in the small business that he was operating which is now giving him more than he could ask for.
The said Nigerian man shared his story of how he won an iPhone X from a promo that was been ran by his bank, and rather than flaunting it around, he saw an avenue to get some money from it to invest in his business.
He did this by selling the iPhone, saying that he wouldn't be able to afford to repair the phone when it gets damaged and so he sold the phone and used the money from the sale to buy photography equipment for his photography business.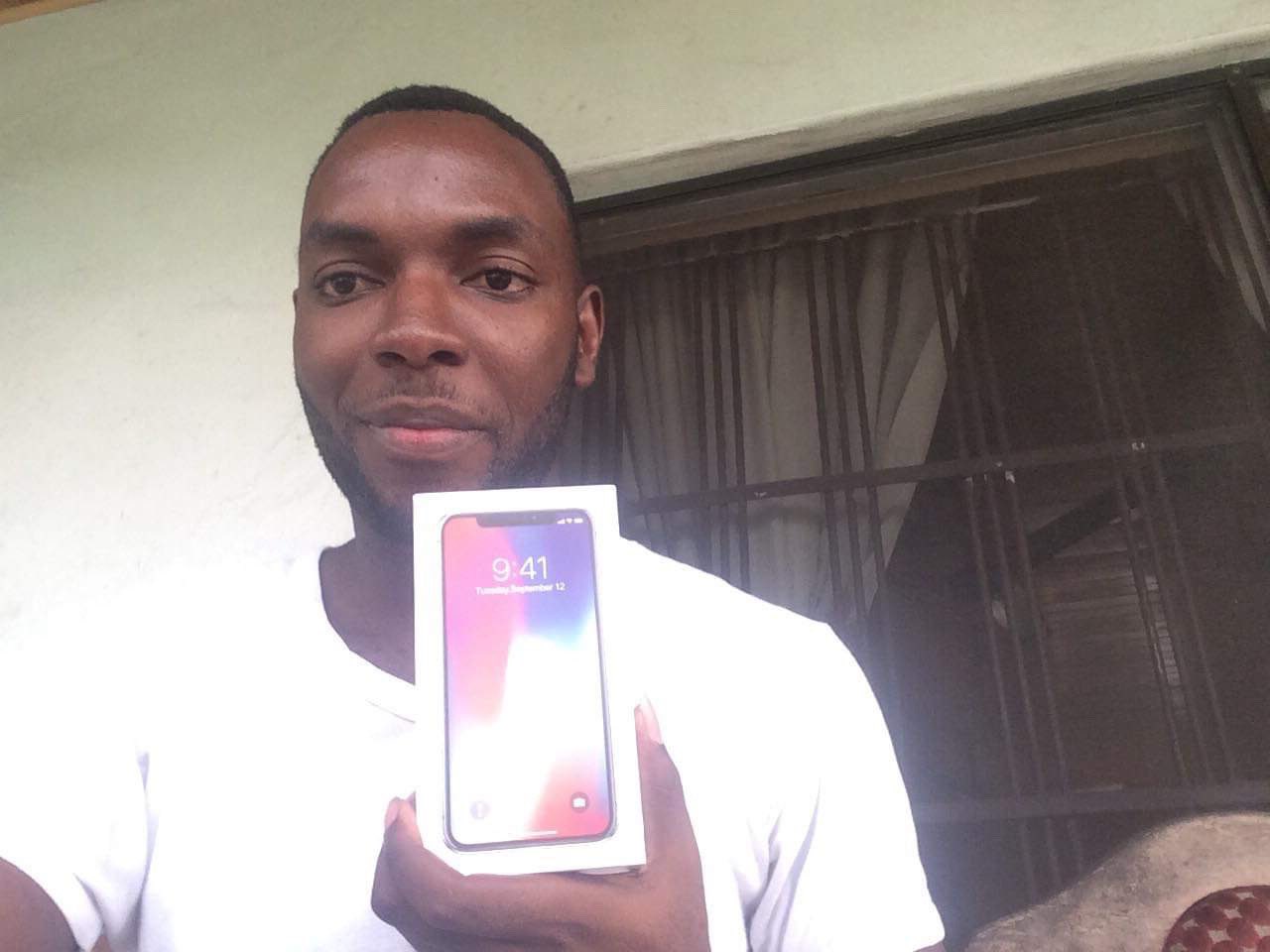 That decision and sacrifice have thus paid off as he can now afford two iPhones all from the photography business he is operating and his business keeps expanding.
The man, known as Elvi Okhifo on Twitter, wrote this to inspire people to make long term investment a priority rather than focus on the luxury now.
He wrote this on Twitter; "I won an X from @ZenithBankin 2018 but sold it cause I couldn't afford it or even fix it if it got bad. I used the money to buy photography equipment and promised myself I'd hustle till I can afford it twice. Petty much? Glad I did. The sacrifice is worth it!"
A handful of young men would do what Okhifo has done especially in this era where owning an iPhone almost feels like an achievement for many young men.
A lot of people would rather, sadly, purchase an iPhone over getting decent accommodation for themselves or investing in their education of starting a business with the money.
Elvis Okhifo's example is worth following, but quite unfortunately many will see this as just one of those Twitter stories and won't give it any thought over.
One shouldn't think twice about investing in a business as it is the surest way to financial freedom and independence.
See Elvis' post below;
I won an X from @ZenithBank in 2018 but sold it cause I couldn't afford it or even fix it if it got bad. I used the money to buy photography equipment and promised myself I'd hustle till i can afford it twice. Petty much ?? Glad i did. The sacrifice is worth it! pic.twitter.com/iUNfOxy6Th

— TheElvisOkhifo #TEO (@ElvisOkhifo) December 23, 2020