Young Ghanaian dancehall artiste Larruso has been reportedly admitted at the hospital following a motorcycle that knocked him down during a video shoot.
Per the video making rounds on social media, Larruso was seen standing right in front of a motorcycle and was been directed on how the video will be shot.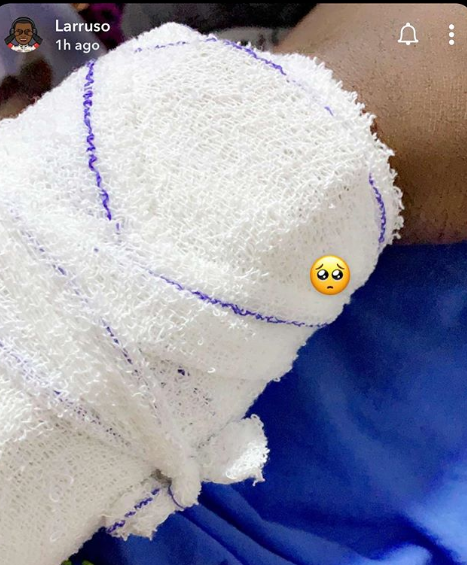 However, as he was standing just there without a premonition of what was about to happen, the driver of the motorcycle lost control and mistakenly drove over him.
The "Killy Killy" hitmaker has updated his Snapchat with a bandage wrapped around his hand which depict that he might have sustained a broken wrist.
We wish him a speedy recovery.