Dr Kwame Owusu Fordjour is being labelled a scammer who hiding behind the brand images of the United Nations (UN) and Kofi Annan Foundation to issue fake awards to celebrities and public officials.
This allegation was made by one man on Twitter with the handle @elvinnicks. Elvin made this allegation as an exposé on the real identity of Dr Fordjour with additional videos and pictures to prove that he is indeed a fraudster.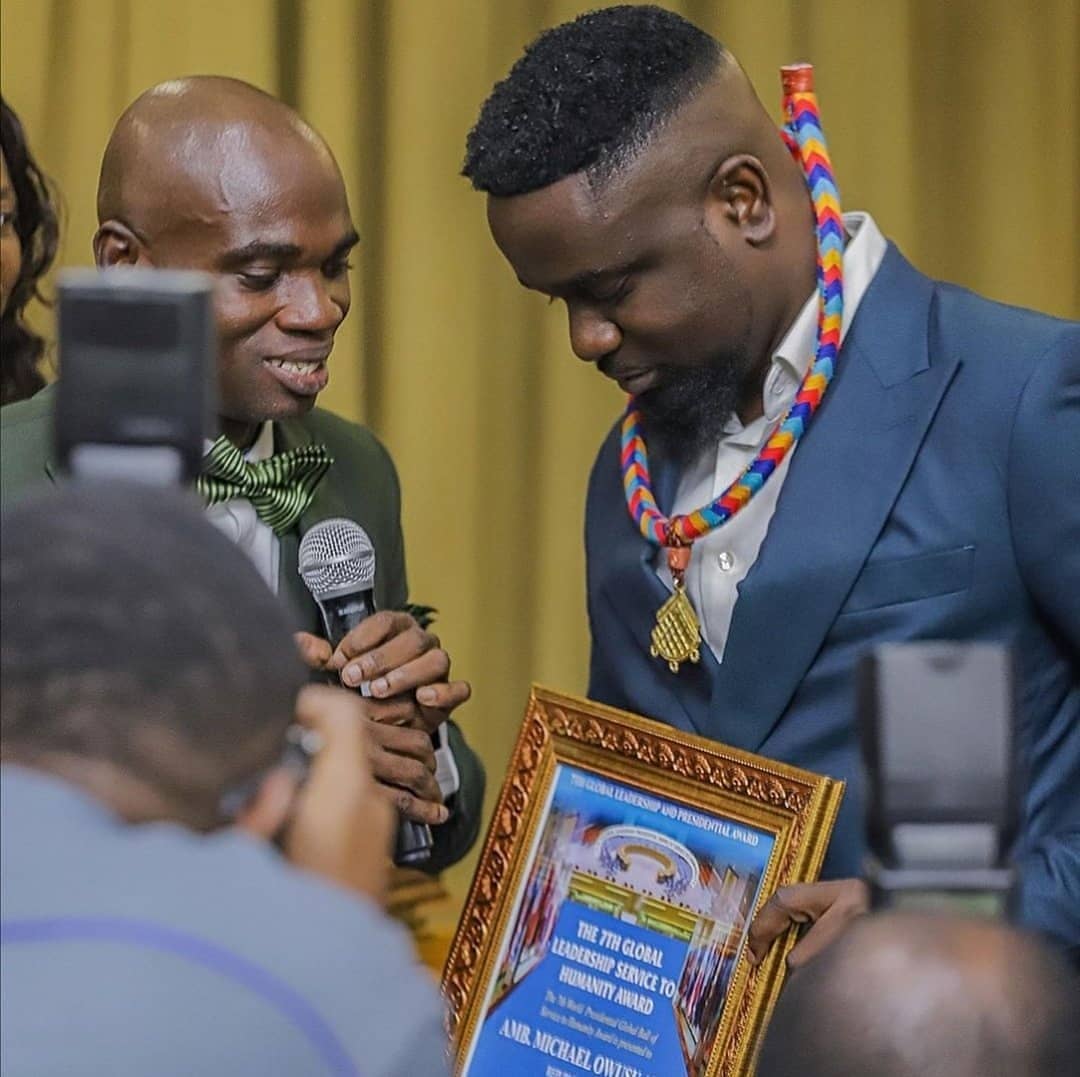 Over the weekend, the internet was awashed with several ceremonies that had this Dr Fordjour spearheading and giving out awards to the likes of Sarkodie, Berla Mundi etc to honour them for their service to humanity.
According to Elvin, all these awards are not legit and not under the auspices of the United Nations and Kofi Annan Foundation as claimed. His allegations had that the man was once arrested as a fraudster of a bank and the quality of his ads prove that he is a wolf in sheep's clothing.
He Supported His Claim With The Following Materials:
We need to check with the KNUST and HAVARD if this man has records with their institutions. Very funny ???? pic.twitter.com/qiHJIaB96P

— Teacup (@elvinnicks) September 3, 2020
Watch this video and tell me if UN will accept this video as an advert. And @sarkodie and team dressed up to go take awards. pic.twitter.com/pTAhEQJaOg





— Teacup (@elvinnicks) September 3, 2020
Check the suit if UN will allow a team member to wear this for an occasion ???? pic.twitter.com/oQtbGZ2JqP

— Teacup (@elvinnicks) September 3, 2020
He is going about awarding CEOs and directors ????? pic.twitter.com/6Dyeg1zrl0

— Teacup (@elvinnicks) September 3, 2020
— Teacup (@elvinnicks) September 3, 2020
— Teacup (@elvinnicks) September 3, 2020
Big SCAM pic.twitter.com/Q04DTA7moJ

— Teacup (@elvinnicks) September 3, 2020