Actor John Dumelo did not take kindly words from a female fan admonishing him to drink bottled water instead of "pure water" since the latter destroys the environment.
Adjo Tamakloe was not happy with a set of photos earlier shared by John Dumelo where the politician is seen holding onto a VIP toothbrush and a "pure water" presumably to wash his mouth.
According to this fan, he believes the water wrapper will eventually end in the water bodies and pollute them thus John Dumeleo should have been wise enough to buy bottled water that is easy to dispose of properly.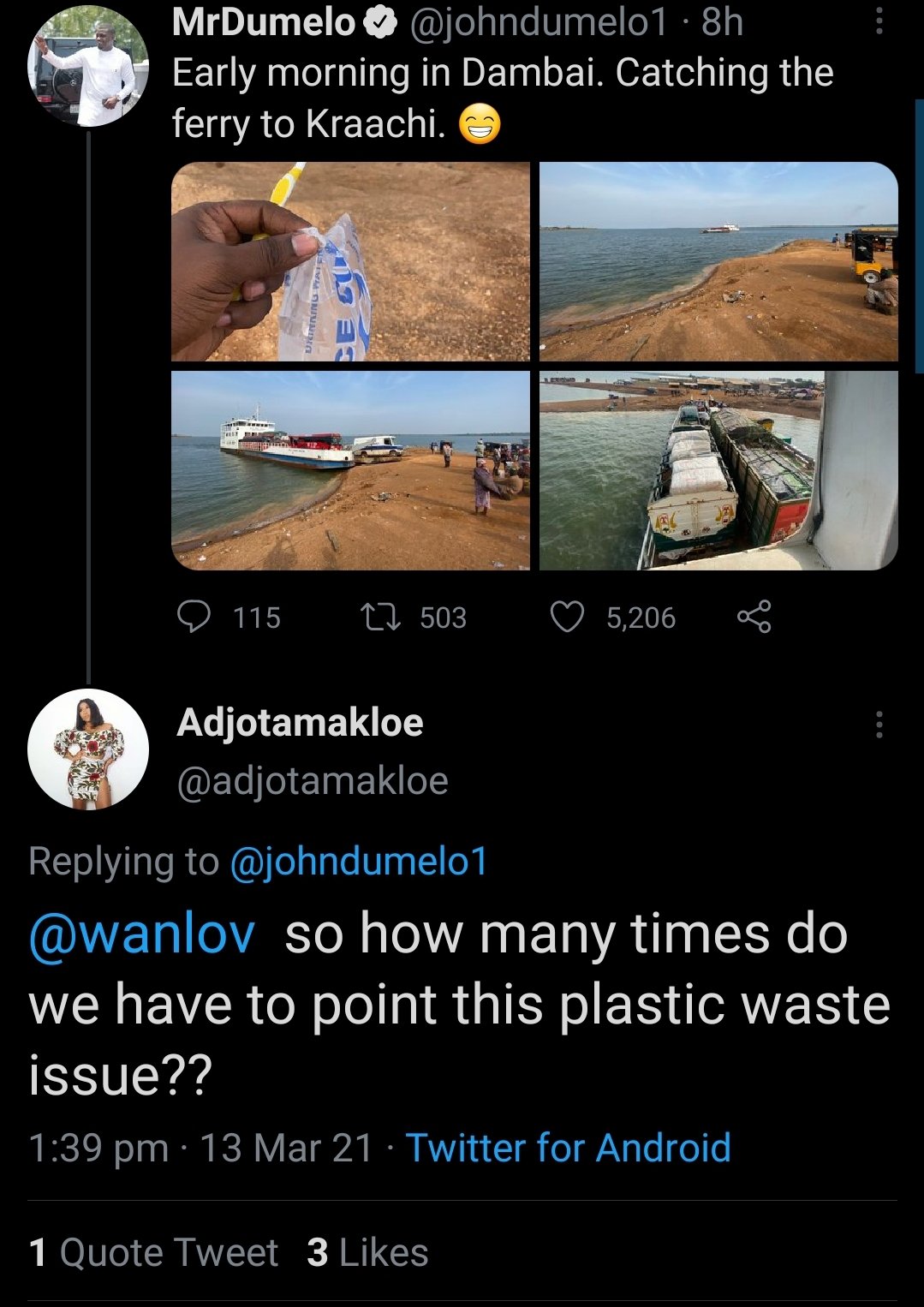 John Dumelo was not happy with this comment from Adjo Tamakloe because he does not see anything wrong with using "pure water" when clearly there's no avenue for him to buy bottled water.
Adjo Tamakloe stood her ground by correcting John Dumelo and insisted that he had money to buy bottled water and refused thus his action is injurious to the environment.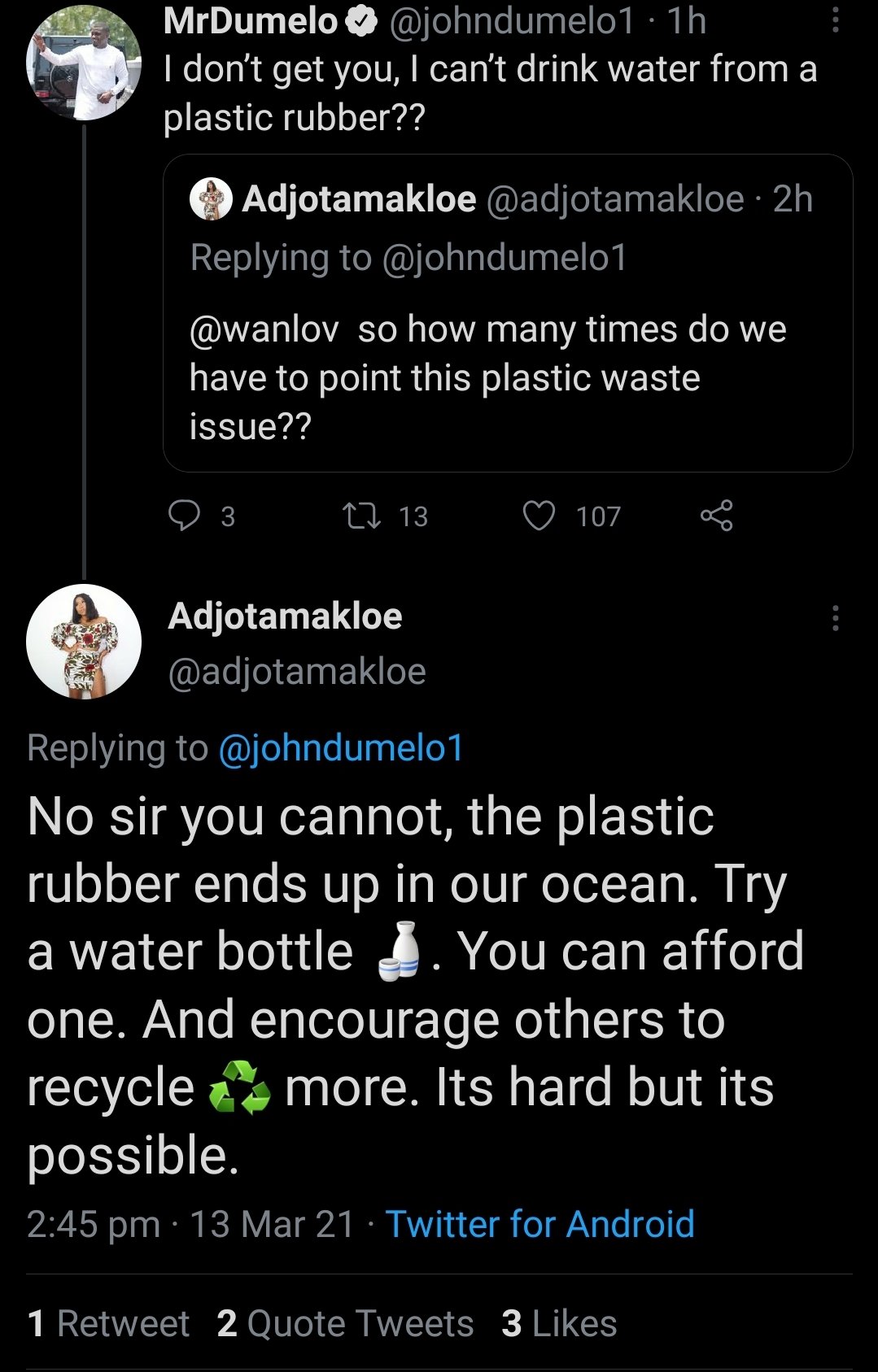 Well, John Dumeleo was not done as he came back to address why he resorted to "pure water". According to him, he was around Damabia and Kete Krachi in the Oti Region and did not find any place where bottled water was sold. He added that he ensured that the sachet was disposed of properly.
But Adjo Tamakloe was not pleased with his answer but asked him to be a role model to all by doing the right thing and encouraging others to do likewise…therefore, drinking Pure water and disposing of improperly is a no-no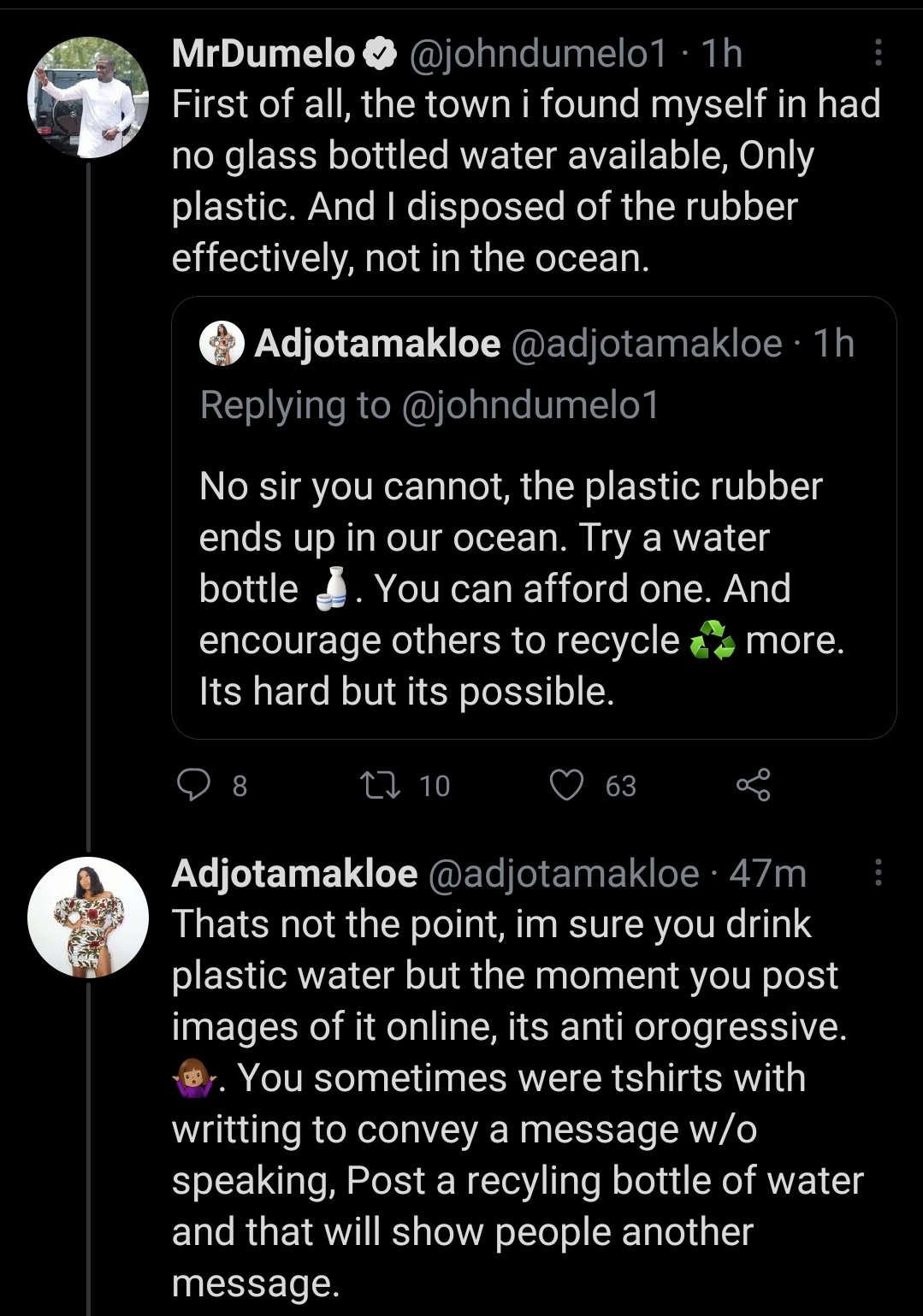 Well, everybody thought the banter was over until John Dumelo came back with a bombshell!!!!. This time around, he was asking Adjo Tamakloe how women like herself have failed to educate the public on the proper disposal of artificial eyelashes.
Lol!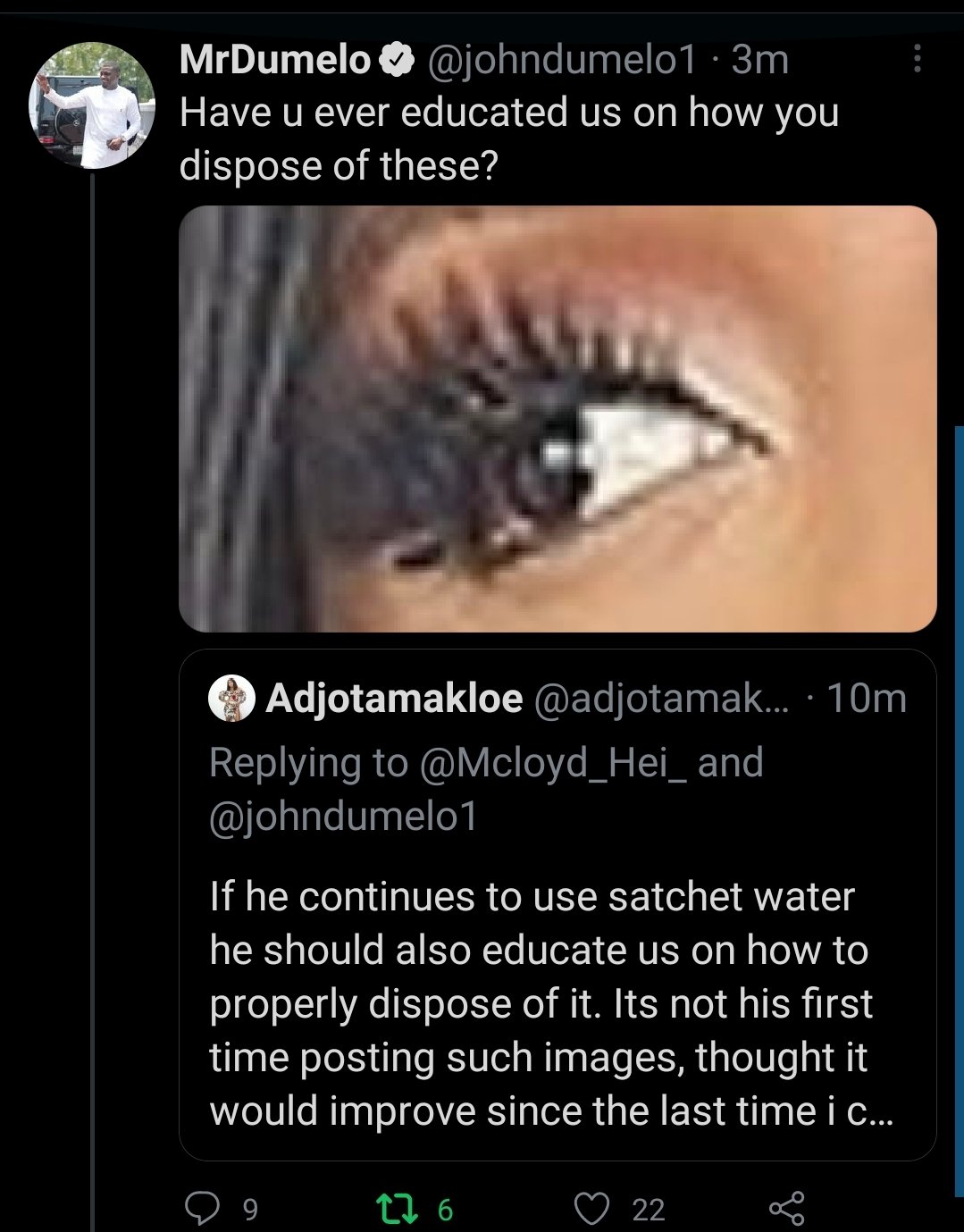 Clearly, John Dumeleo was getting overwhelmed by the persistence of Adjo Tamakloe and decided to take the wind out of her sails.