Experienced broadcaster Berla Mundi has observed that Ghanaian artists do not have vibrant bigger formidable fanbases and that is affecting their personal branding and appeal.
Her observation comes on the back of the visit by Big Brother Nigeria housemate Erica Ngozi Nlewedim to Ghana two days ago where she was welcomed at the Airport like a Queen while her fans were in mad attendance.
Erica subsequently had a radio and television interview on General Media's platforms after her arrival to the country was televised on TV3.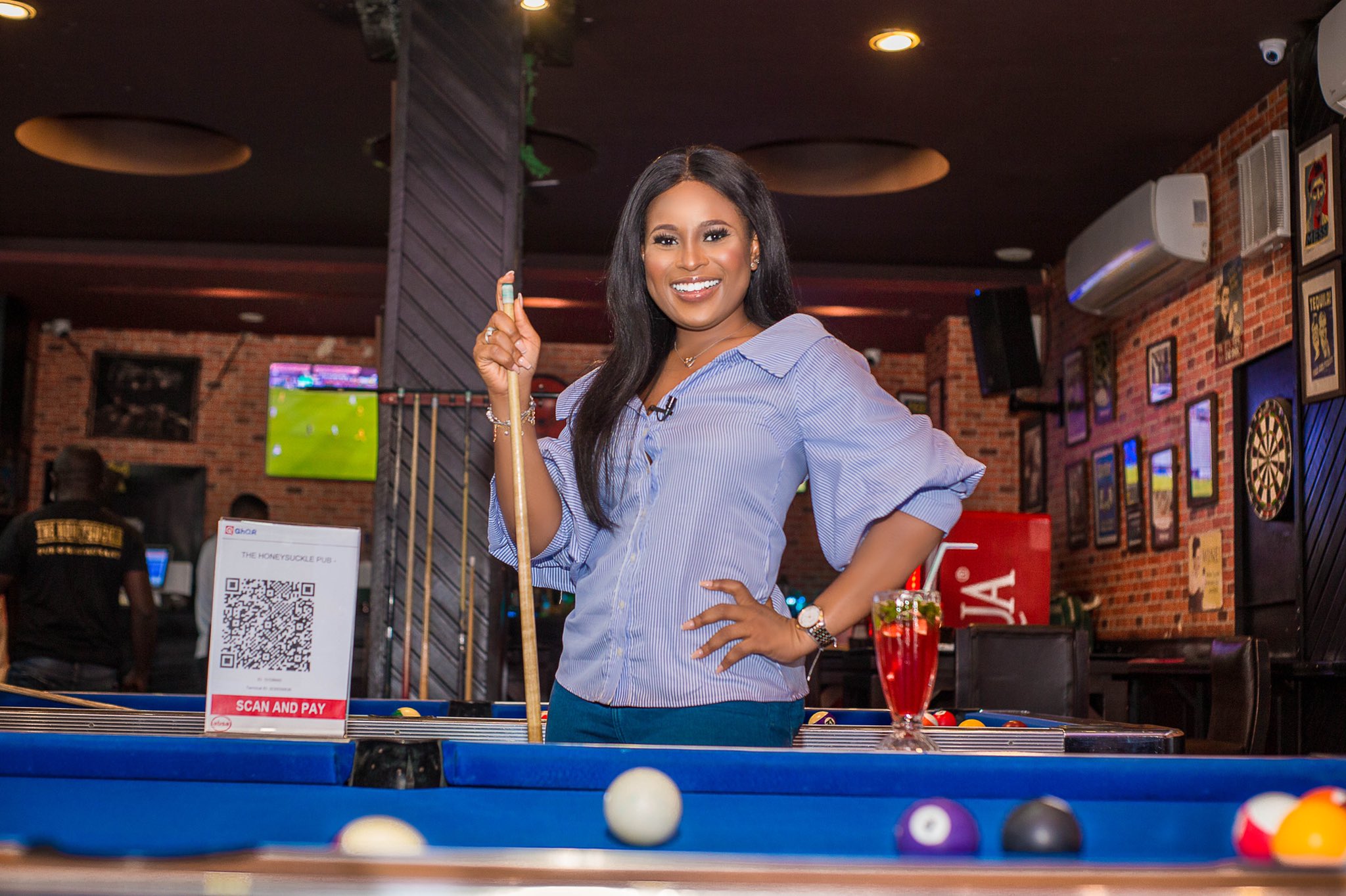 It did not just end there. When Erica who describes herself as the Star Girl was hosted by Berla Mundi and Giovanni Caleb on TV3 last night, her fans trooped in to have a glimpse of the beautiful former Nigeria Beauty Queen. These fans who call themselves "The Elites" did not spare a chance to get up close and personal with Erica.
This show of pure love and affection by Ghanaians towards Erica, a disqualified 2020 BBNiaja Housemate has given Berla Mundi a lot to think about. She can not understand how even Erica has a strong fanbase in Ghana while there are local artists who are still very much unknown.
And.That'https://t.co/REdP8Rx0sg ??

Let's do this again @EricaNlewedim ?? #Showbiz360 #EricaxTv3Showbiz360 pic.twitter.com/KFxMTSTGat

— #TV3GH (@tv3_ghana) January 22, 2021
Berla Mundi believes that with the exception of Sarkodie, Shatta Wale and Stonebwoy who have some kind of fanbase, the other Ghanaian artists who reside in the country have failed to grow their brands and worked on their personalities in order to garner some level of following.
"So do Ghanaian personalities also have such large, dedicated fanbases like we saw with the Elites yesterday? I mean apart from the likes of Shatta, Sark and Stonebuoy, who else? Is it that we don't support our own as much or the personalities haven't branded themselves well?" Berla Mundi asked.
So do Ghanaian personalities also have such large, dedicated fanbases like we saw with the Elites yesterday?I mean apart from the likes of Shatta, Sark and Stonebuoy, who else? Is it that we don't support our own as much or the personalities haven't branded themselves well? ??‍♀️

— B.You by Berla Mundi (@berlamundi) January 23, 2021
Ghanaians have shared their views on why they do not fancy following most of the local artists. Check out their reactions below;
https://twitter.com/treykougbe/status/1352948343656378371?s=20
Most of our celebs don't value the little loyal fans they have.some of them don't engage with their fans on see social media.what ghanaian celebs know is dat my song or movie is out go stream.erica and the rest engage and carry thier fans along with them.

— Pure Gold⭐?⭐?❤️ (@NabroAfi) January 23, 2021
We can't relate with them well. You Stan someone you can relate with. My opinion though

— Ayeesha ?? (@Ayeesha_mal) January 23, 2021
Fact is some Gh celebrities are fake and not relatable. All they do is to beef. It's tiring!
I can't stan a celebrity whose character is questionable. If you are real, many people will love you.

— Ann?? (@Nita_William) January 23, 2021
I bet you if Laycon comes to Ghana silently, he won't receive such a welcome, but if he goes through hyping, and promo and all that publicity moves he will fill up the airport

— Unemployed Graduate (@JobLssGraduate) January 23, 2021
I feel like the platform is not big enough for the exposure of these personalities. You might be surprise to know that 70% of those who voted for Erica in the house might not be Nigerians. Just take a look at those GMB Queens, most of them have so many talents to showcase, buh –

— Tugbedze? (@AdjeiPrecious2) January 23, 2021