Celebrated female singer Irene Logan thrilled Ghanaians and mourners who gathered at the Black Star Square yesterday to observe the final funeral rites of the late former President Rawlings with her beautiful performance.
Her soothing voice which re-echoed through the huge speakers sent chills down the spines of all and sundry and gave many who were in the solemn mood the opportunity to reminisce about the good old days when Irene Logan was the real deal.
Accompanied by the mass choir and the National Symphony Orchestra, Irene Logan performed the 'Impossible Dream" song which was originally written by Andy Williams. A song which gave meaning to the occasion and recounted the highs and lows of the enigmatic Rawlings.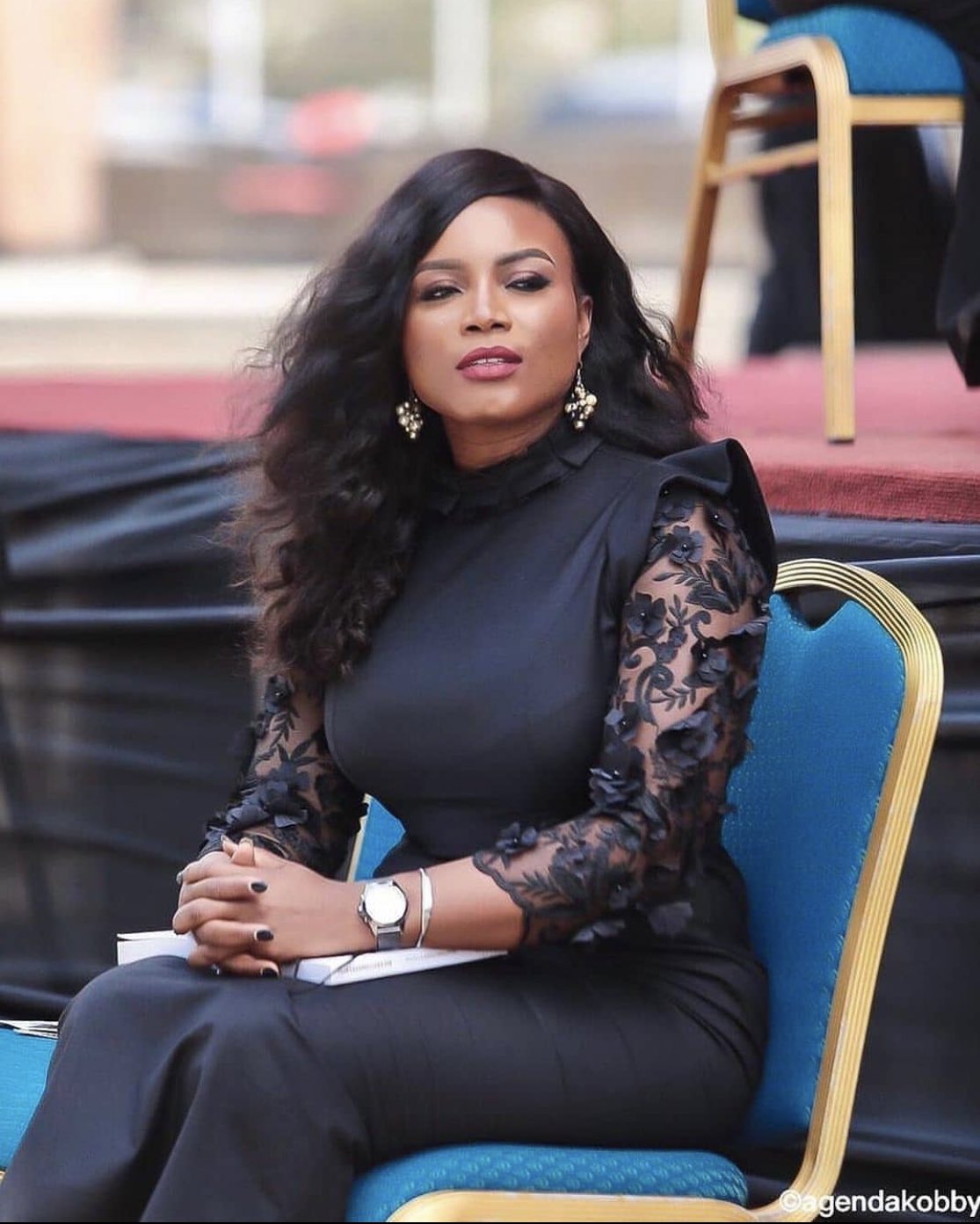 Many Ghanaians watching on their televisions and on the internet have expressed profound admiration for Irene Logan and are asking her to come back into the regular mainstream music-making business so many could enjoy her voice again.
Former President Rawlings was buried at the Military Cemetary at Burma Camp in the late afternoon of Wednesday, January 27, 2021, after her pre-burial service at the Black Star Square which was attended by dignitaries across the globe.
The burial service which was dubbed "Our Legend Lives Own" was not meant only to mourn the passing of Rawlings but also to celebrate his life, contribution to society and his role in the betterment of Ghana and her democracy.
Check Out Some Of The Comments From Netizens Below: