His several nicknames; "The Big Ticket", "KG", "The Kid," and "The Franchise," signify that he was a powerhouse basketball player, but what is the net worth of Kevin Garnett?
In this article, we look into the life of the former player, his life, career and the money he made during his prime.
Sport is an interesting endeavour where you get to entertain people while also lining your pocket. That is not to say the work is easy to do, or one can do it without talent and hard work.
As we look at the net worth of Kevin Garnett, we will get to look at his career trajectory and how he has come to earn so much money for himself.
Who is Kevin Garnet?
Biography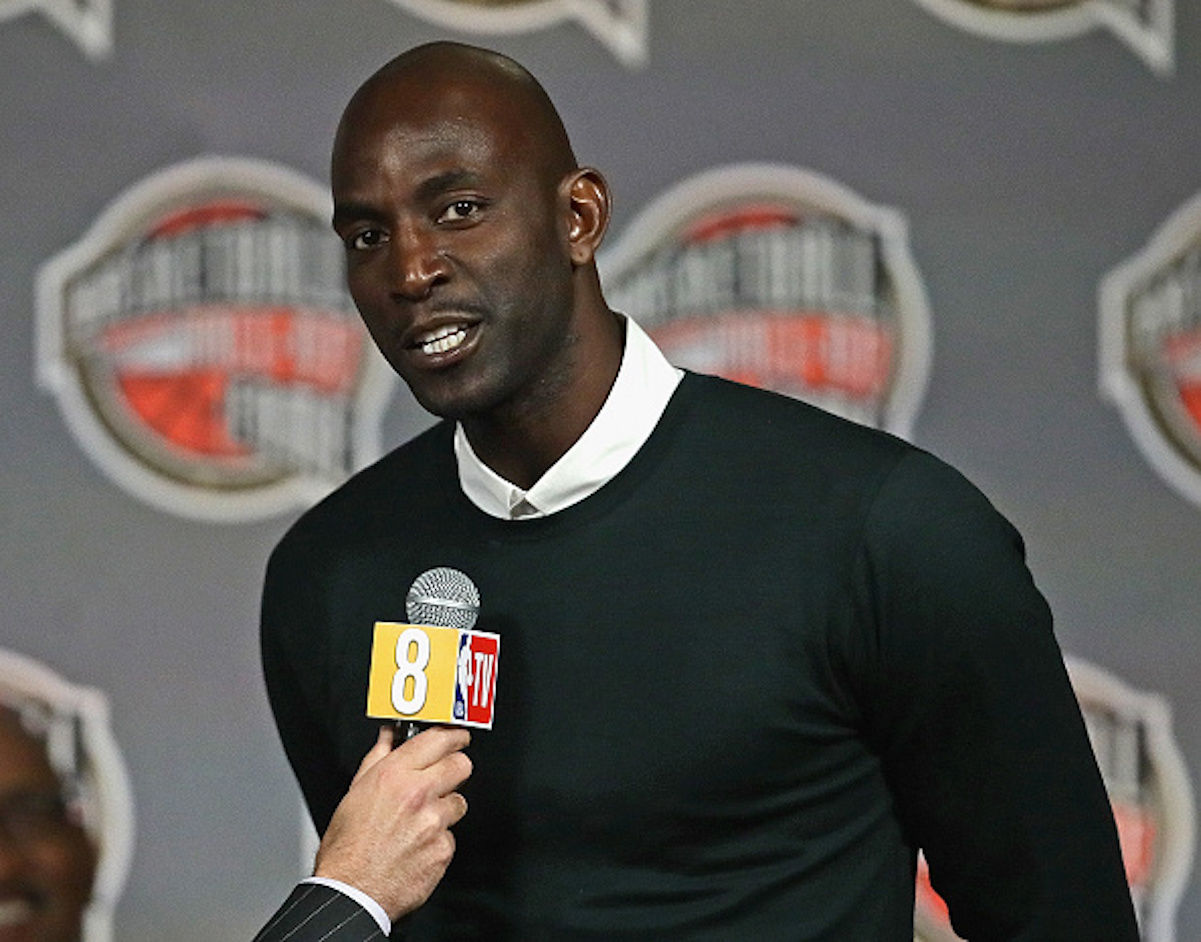 Kevin Garnett is a retired professional basketball player from the United States. Garnett was drafted into the NBA straight out of high school in 1995, making him one of the best power forwards of all time. He is most famous for his time with the Minnesota Timberwolves, but he also spent time with the Boston Celtics and the Brooklyn Nets before retiring after 21 seasons.
Early Life And Career
Kevin Maurice Garnett was born in Greenville, South Carolina on May 19, 1976. Garnett grew up with two siblings and developed an early passion for basketball.
He began playing on an organized squad for the first time in high school. He was arrested for second-degree lynching before his senior year, despite not being actively involved in a confrontation between black and white students.
Kevin played extraordinarily well on the basketball team after moving to another high school, attracting the attention of NBA scouts.
The Minnesota Timberwolves were where Garnett began his career. He was the youngest NBA player in history at the time, at 19 years and 11 months, despite a poor start.
He was offered a six-year contract extension worth $126 million in 1997.
Between 2001 and 2004, Garnett was named MVP and the Minnesota Timberwolves won their division.
Despite his high level of performance, the next few years were disappointing for Kevin as the squad around him crumbled. As a result of this, he was moved to the Boston Celtics in 2007.
Garnett led the Celtics to an NBA Championship in his debut season after signing a three-year, $60 million contract. In 2013, he was dealt with the Brooklyn Nets, where he spent two seasons before completing his career in Minnesota.
We have seen his career now, so what is the net worth of Kevin Garnett?
What did Kevin do after retiring?
Life After Retirement
Garnett went into the entertainment realm after retirement, appearing on series like "Inside the NBA." In 2019, he starred in the film "Uncut Gems."
He joined the Los Angeles Clippers as a consultant in 2017. During this time, he also worked as a consultant with the Milwaukee Bucks.
Kevin Garnett pursued a number of business projects after retiring from professional basketball, most of which involved sports franchise ownership.
He became a minority shareholder in A.S. Roma, an Italian Serie A soccer team, in 2011.
Garnett reportedly expressed interest in becoming the Timberwolves' new owner in 2020. He acknowledged to being a member of a group attempting to purchase the franchise from Glen Taylor.
Net Worth Of Kevin Garnett
The net worth of Kevin Garnett is estimated at a whopping $120 million. That is a lot of money for the man nicknamed "The Big Ticket"
Kevin Garnett earned $12 million in his final season in the NBA. He was also earning an extra $10 million per year from endorsements at the time.
Kevin held the record for the highest-paid NBA player of all time in terms of NBA contract salary at one point. He made $334.3 million in pay alone during his career.
That was $11 million more than the second-highest-earning player, Kobe Bryant, at the time of his retirement and for several years afterwards. His greatest compensation in a single season was $28 million.