Led Zeppelin singer Robert Plant is a well-known English celebrity, of whom much is known, but what is know about his son Logan Romero Plant?
Logan Romero Plant is the son of Robert Plant whom he had with his ex-wife Maureen Wilson.
Logan, like his father, has also taken to singing after graduating from a school where he studied sports massage. He was born two years after the shock death of Karac Plant, which threw the family into a state of grief.
Who is Logan Romero Plant?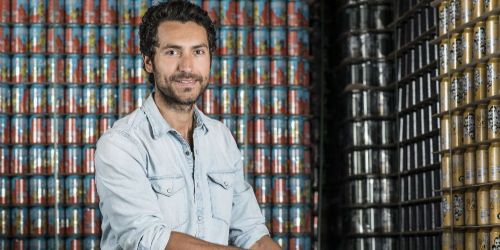 Logan Romero was born on 21 January 1979.
He is an English singer-songwriter and lead vocalist for the Black Country Bandits, and the Sons of Albion.
Logan Romero is the youngest son of Maureen Plant and Led Zeppelin singer Robert Plant.
Logan Romero was a student at the University of Wales, where he graduated with a Diploma in Sports Massage.
He was a teenage football player before deciding on a career in music, just like his father.
In 2000 he was center-half forward for League of Wales team Inter Cardiff.
Plant had started playing for Inter Cardiff in December 1999 after moving from Halesowen in the West Midlands League, and West Bromwich Albion.
Plant also worked for a number of years as a male model for Boss Model Management.
Since starting his singing career, he preferred to be called the name Logan Romero instead of Logan Plant so that people won't mistake him for his father.
He was building a legacy for himself and not to ride on the fame and influence of his father, Robert Plant.
In 2004 he joined local West Midlands rock band the Riot before they changed their name to Black Country Bandits.
The band performed at the Bergen Blues Festival in Norway and the 2004 Lollapalooza tour, before splitting up and Logan relocated to London.
In 2006 Logan Romero Plant joined hard rock band Sons of Albion.
The band made their US debut in March 2009 at SXSW, and have released four singles and one album.
Logan Romero Plant beer company
In October 2011, after a tour of the United States, Plant decided to try a career in boutique brewing of beer, putting his music career on hold.
Plant founded Beavertown Brewery in 2012, with beverage expert Byron Knight, and later Duke's Brew & Que barbecue joint in Hackney, to serve his craft beer.
Both were voted Top 5 independent breweries in London by The Daily Telegraph in August 2012.
Is Logan Romero Plant married?
Yes, Logan Romero is a married man.
Logan Romero Plant married Bridget E. Smith in London on September 4, 2005.
At the wedding reception, Robert Plant sang a number of rock standards with the rockabilly band Restless.
Logan Romero Plant net worth
Logan Romero has made money with his music career as well as his brewery business, however, there is scanty information about his exact net worth online.
His father, Robert Anthony Plant is worth $170 Million.
Who is Logan Romero Plants father?
Logan Romero's father is Robert Anthony Plant.
Logan Romero's father, Robert Anthony Plant was born on 20 August 1948, in the Black Country town of West Bromwich, Staffordshire, England, to Robert C. Plant, a qualified civil engineer who worked in the Royal Air Force during the Second World War, and Annie Celia Plant, a Romani woman.
He grew up in the Hayley Green area of Halesowen, Worcestershire.
Robert Plant gained an interest in singing and rock and roll music at an early age; in an interview with Andrew Denton on the Denton talk show in 1994, Plant stated his desire, as a ten-year-old, to be like Elvis Presley.
Who is Logan Romero Plant mother?
Maureen Wilson is the mother of Logan Romero Plant.
Maureen Wilson is the former wife of Led Zeppelin's 'Golden God' Robert Plant. Together they were one of the most beautiful couples in rock 'n' roll history.
Maureen Wilson was born in Kolkata, India on November 20th, 1948.
Shortly after her birth, her family moved to Birmingham in England where her father owned and operated a steel factory.
Are Logan Romero Plant parents still together?
Unfortunately, Robert Plant and Maureen Wilson, Romero's parents are no longer together after they got divorced in 1983.
Robert and Maureen got married on November 9, 1968.
The reception took place at the Roundhouse, a venue Led Zeppelin played earlier that evening.
The concert was the first time the band played under the name of Led Zeppelin, prior to that going by The Yardbirds.
The couple went on to have three children; Carmen Jane Plant (1968), Karac Pendragon Plant (1972 – 1977), and Logan Romero(1979).
Sadly, during Robert's 1977 North American Tour with Led Zeppelin, his first son Karac passed away at the age of five from a stomach virus.
Due to a number of factors, most significantly Karac's death and Robert's extended time away from the family, Maureen Wilson and Robert Plant divorced in August of 1983.
Watch an interview with Romero Plant here:
Video credit: Real Ale Craft Berr, YouTube
Source: GhBase.com