- Advertisement -
A boyfriend has blatantly told his girlfriend that she dares not refuse him sex since he is the one who pays the bills and takes care of her.
This was revealed in a confidential chat that was shared on Twitter by media personality Serwaa Amihere.
According to the guy, the lady must accept that her body belongs to him so long as he is the who gives her money and supply her needs.
The lady expressed disgust at these words and told the guy not to see and regard her as a sex slave simply because she pays her bills.
The guy, Kunle, replied by saying her girlfriend has nothing to offer in the relationship aside sex and until she is able to offer something more than just lying down to receive sexual strokes, she would be regarded as a sex doll.
This has generated some conversation on Twitter especially the part that had the guy tell the lady that she wouldn't be able to survive without him since he is more or less like a parent to her.
Check Out Screenshots Below: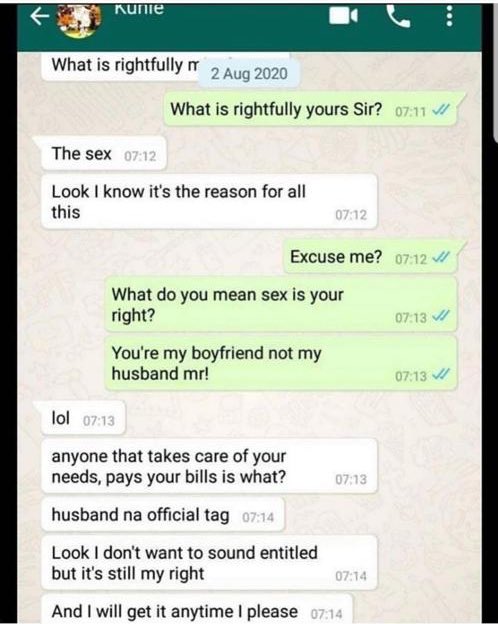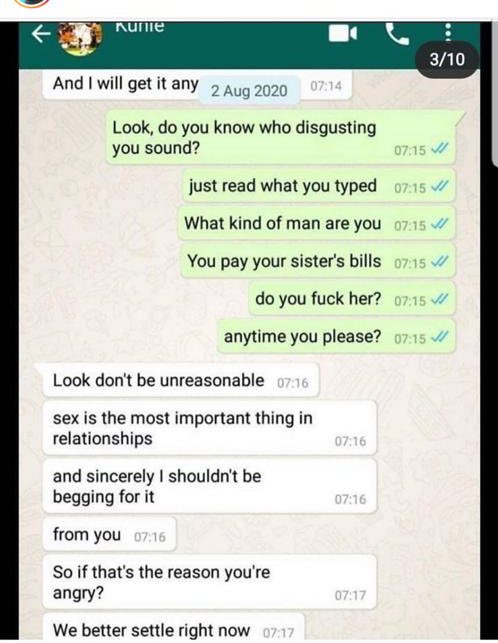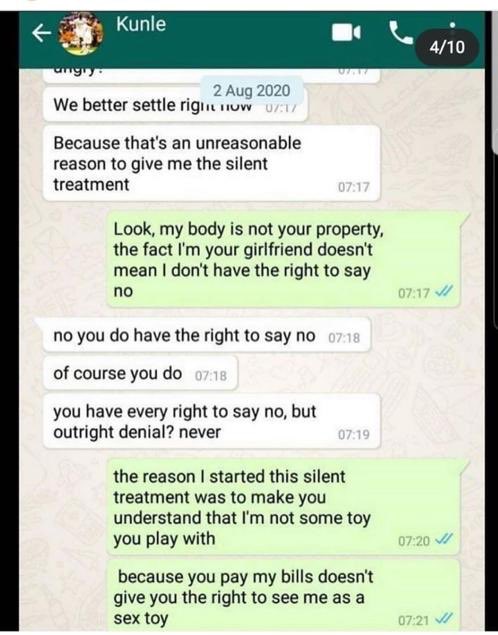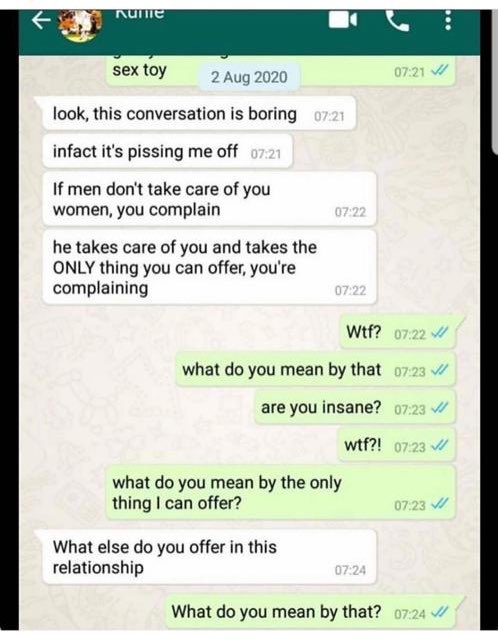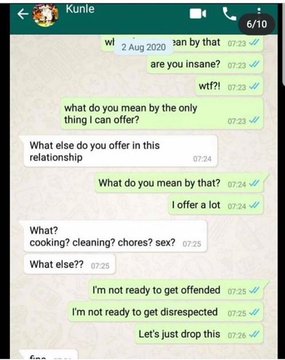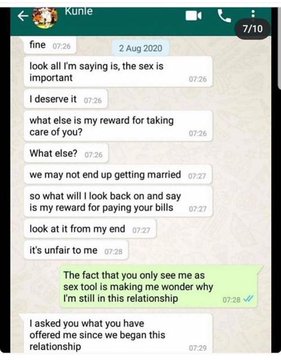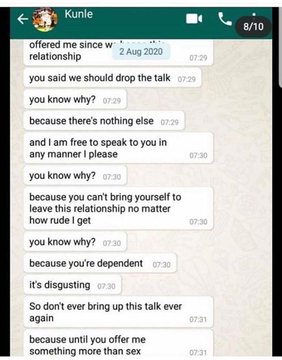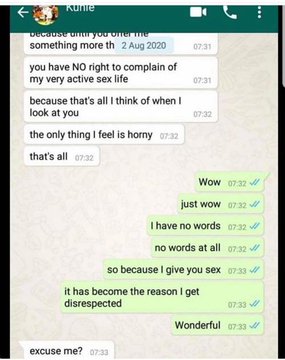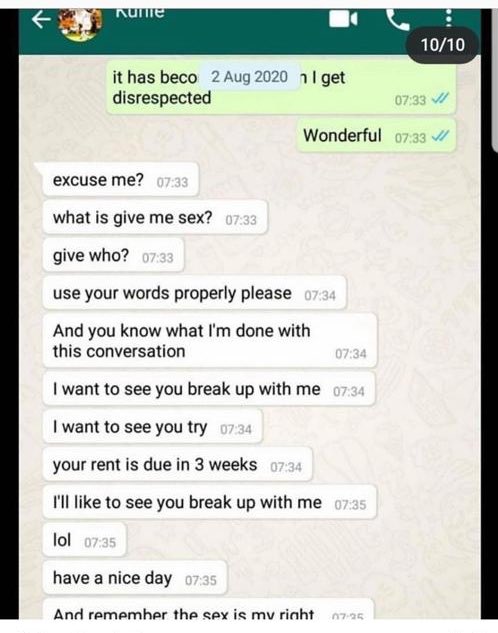 Some Of The Views By Commentors Are As Follows: