You are a Country Music lover, right? You must have come across Dolly Parton's work. Dolly Parton is a Country Music Hall of Famer and has been in the business for the greater part of 65 years after beginning her journey in 1956. Talk about longevity and Dolly has got it.
What do you know or have heard about the exploits of Dolly Parton? Her work transcends just music; she is also an actress, an author, a businesswoman, and a songwriter. Dolly Parton also does some humanitarian works on the side.
Now at the age of 75, Dolly has paid her dues to the entertainment industry. Today, we put the spotlight on her to talk you into knowing who she is, her work over the years, how much she has garnered in money for her work, her relationship, family, and the entirety of her life and journey to stardom.
Dolly Parton biography and early life
Dolly Parton is an American singer, songwriter, multi-instrumentalist, actress, author, businesswoman, and humanitarian, known primarily for her work in country music.
After achieving success as a songwriter for others, Parton made her album debut in 1967 with Hello, I'm Dolly, which led to success during the remainder of the 1960s (both as a solo artist and with a series of duet albums with Porter Wagoner) before her sales and chart peak came during the 1970s and continued into the 1980s.
Dolly Parton was born January 19, 1946, in a one-room cabin on the banks of the Little Pigeon River in Pittman Center, Tennessee.
She is the fourth of twelve children born to Avie Lee Caroline (née Owens; 1923–2003) and Robert Lee Parton Sr. (1921–2000).
As of 2021, Parton has three deceased siblings.
Parton's father, known as "Lee", worked in the mountains of East Tennessee, first as a sharecropper and later tending his own small tobacco farm and acreage.
He also worked construction jobs to supplement the farm's small income.
Despite her father's illiteracy, Parton has often commented that he was one of the smartest people she had ever known in regards to business and making a profit.
Dolly Parton's mother Avie Lee had 12 children by the time she turned 35 and she was the sole person in charge of the welfare of all her 12 children.
Parton is the fourth of her mother's 12 children.
Her siblings are Willadeene, David Wilburn, Coy Denver, Robert Lee, Stella Mae, Cassie Nan, Randle Huston (deceased), Larry Gerald (deceased), twins Floyd Estel (deceased) and Frieda Estelle, and Rachel Ann.
Dolly Parton credits her musical abilities to her mother; often in poor health, she still managed to keep house and entertain her children with Smoky Mountain folklore and ancient ballads.
Dolly Parton music career
After graduating from Sevier County High School in 1964, Parton moved to Nashville the next day.
Her initial success came as a songwriter, having signed with Combine Publishing shortly after her arrival; with her frequent songwriting partner, her uncle Bill Owens, she wrote several charting singles during this time, including two Top 10 hits.
In 1967, musician and country music entertainer Porter Wagoner invited Parton to join his organization, offering her a regular spot on his weekly syndicated television program The Porter Wagoner Show, and in his roadshow.
Parton's first solo single for RCA Victor, "Just Because I'm a Woman", was released in the summer of 1968 and was a moderate chart hit, reaching number 17.
For the next two years, none of her solo efforts – even "In the Good Old Days (When Times Were Bad)", which later became a standard – were as successful as her duets with Wagoner.
The duo was named Vocal Group of the Year in 1968 by the Country Music Association, but Parton's solo records were continually ignored.
Wagoner had a significant financial stake in her future; as of 1969, he was her co-producer and owned nearly half of Owe-Par, the publishing company Parton had founded with Bill Owens.
Dolly Parton acting career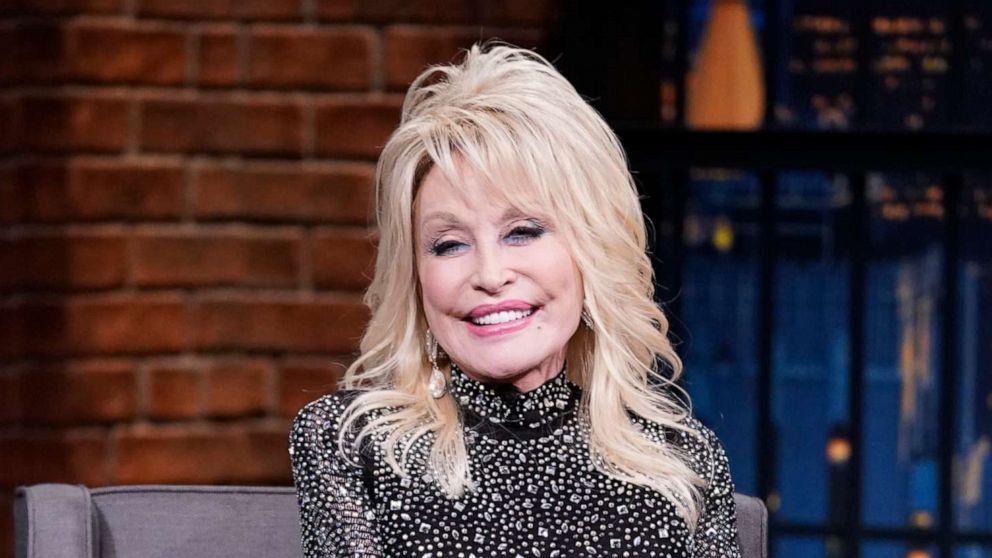 In addition to her performing appearances on The Porter Wagoner Show in the 1960s and into the 1970s, her two self-titled television variety shows in the 1970s and 1980s, and on American Idol in 2008 and other guest appearances, Parton has had television roles.
In 1979, she received an Emmy award nomination as "Outstanding Supporting Actress in a Variety Program" for her guest appearance in a Cher special.
During the mid-1970s, Parton wanted to expand her audience base. Although her first attempt, the television variety show Dolly! (1976–77), had high ratings, it lasted only one season, with Parton requesting to be released from her contract because of the stress it was causing on her vocal cords (she later tried a second television variety show, also titled Dolly (1987–88); it too lasted only one season).
Dolly Parton marriage
On May 30, 1966, Parton and Carl Thomas Dean (born July 20, 1942, in Nashville, Tennessee), were married in Ringgold, Georgia.
Although Parton does not use Dean's surname professionally, she has stated that her passport reads "Dolly Parton Dean" and that she sometimes uses Dean when signing contracts.
Dean, who is retired from running an asphalt road-paving business in Nashville, has always shunned publicity and rarely accompanies his wife to any events.
Who is Dolly Parton husband?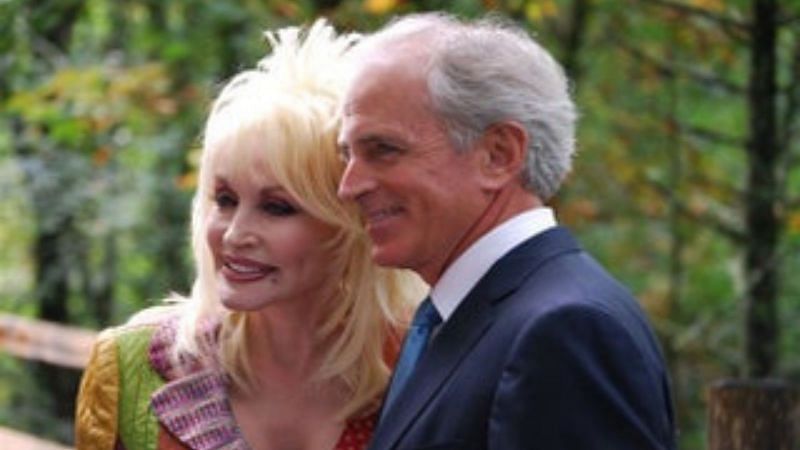 Dolly's husband is Carl Thomas Dean.
Who is Carl Thomas Dean?
Carl Thomas Dean is a businessman from America.
He was born and bred in Nashville Tennessee to Edger Henry Dean (father) and Virginia Ginny Beats (mother) on July 20th, 1942.
Carl Thomas Dean is a relatively private person and apart from him being described as a successful businessman no one knows anything else about him.
What is Dolly Parton husband's net worth?
Being the very private person that Carl Thomas Dean is, we do not know how much he is worth but sources quote his net worth to be around $20 million.
How did Dolly Parton and Carl Thomas Dean meet?
The two lovebirds met for the first time when Carl was 21 years old and Dolly was 18 outside a Laundromat in Nashville.
Parton invited Thomas to visit her at her aunt's place where she was staying.
He visited every day for a week and then took her to meet his parents on their first date.
On May 30, 1966, Parton and Carl Thomas Dean got married in Ringgold, Georgia.
Having married a long time ago now, On May 6, 2016, Parton announced that she and her husband Carl Thomas Dean would renew their vows in honor of their 50th wedding anniversary later in the month.
Dolly Parton awards and honors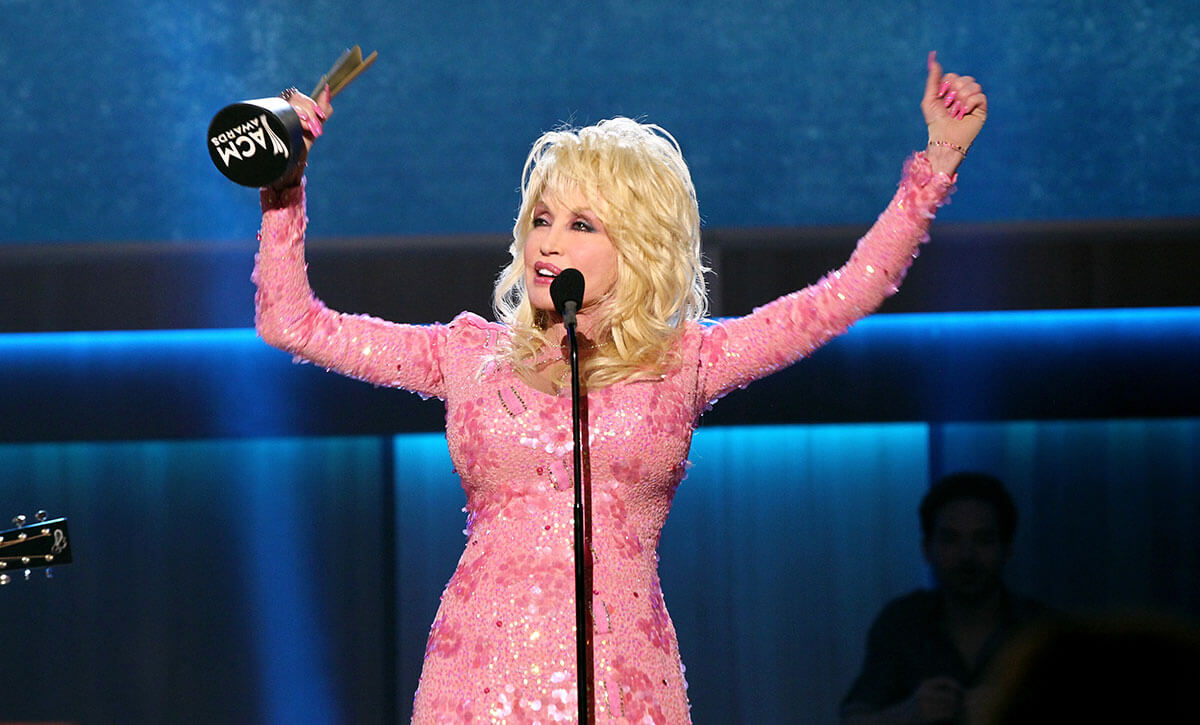 It will be almost unthinkable for a person with such a stellar career not to win anything or get recognized in any way for her work over the years.
Dolly Parton is one of the most-honored female country performers of all time.
The Record Industry Association of America has certified 25 of her single or album releases as either Gold Record, Platinum Record or Multi-Platinum Record.
She has had 26 songs reach no. 1 on the Billboard country charts, a record for a female artist.
She has 42 career Top 10 country albums, a record for any artist, and 110 career-charted singles over the past forty years.
All-inclusive sales of singles, albums, collaboration records, compilation usage, and paid digital downloads during Dolly Parton's career have reportedly topped a hundred million records around the world.
Dolly Parton has earned eleven Grammy Awards (including her 2011 Lifetime Achievement Grammy) and a total of fifty Grammy Award nominations, the second-most nominations of any female artist in the history of the prestigious awards.
Dolly Parton Hall of Fame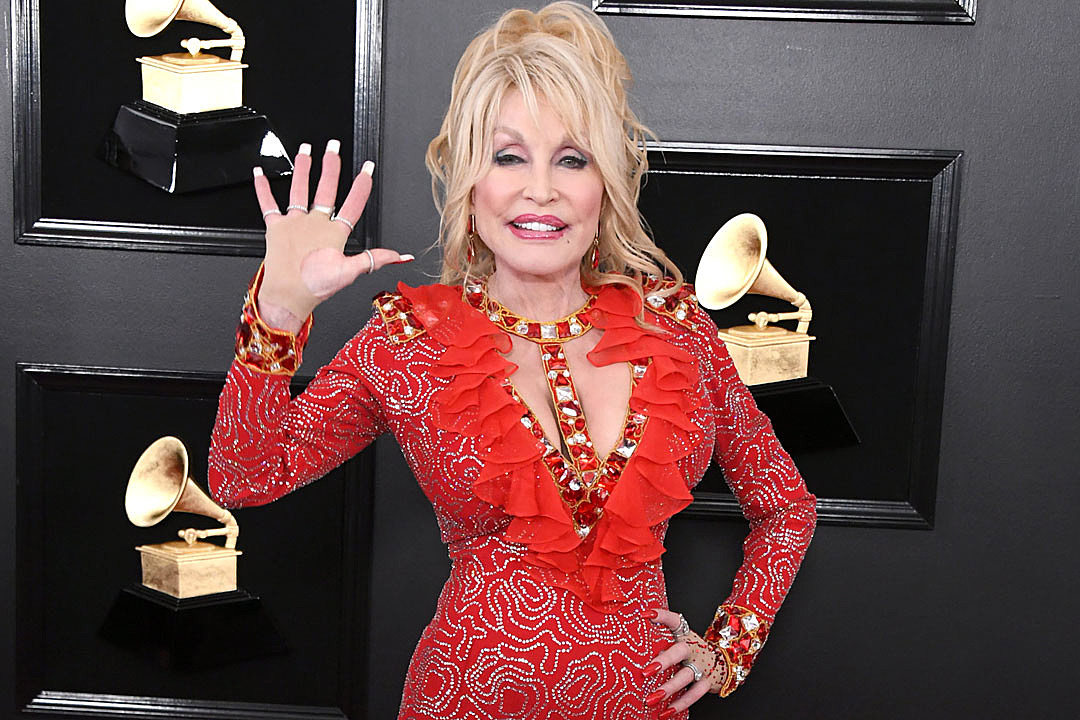 During her career, Parton has gained induction into numerous Halls of Fame.
Hall of Fame implies recognition of a person's work in a particular field of work in that their work becomes a blueprint that can not be erased from the history of that particular area of work.
Those honors include:
Nashville Songwriters Hall of Fame (1986)
Small Town of America Hall of Fame (1988)
East Tennessee Hall of Fame (1988)
Country Music Hall of Fame (1999)
Songwriters Hall of Fame (2001)
Junior Achievement of East Tennessee Business Hall of Fame (2003)
The Americana Highway Hall of Fame (2006)
Grammy Hall of Fame – "I Will Always Love You – 1974 Recording" (2007)
Blue Ridge Music Hall of Fame – Songwriter Category (2008)
Gospel Music Hall of Fame (2009)
Music City Walk of Fame (2009)
Country Gospel Music Hall of Fame (2010)
Grammy Hall of Fame – "Jolene – 1974 Recording" (2014)
The National Hall of Fame for Mountain Artisans (2014)
The Happiness Hall of Fame (2016)
East Tennessee Writers Hall of Fame (2019)
Grammy Hall of Fame – "Coat of Many Colors – 1971 Recording" (2019)
Dolly Paton published work
Dolly's talent isn't limited to music or acting, she is also a prolific author. Some of her works published include:
Just the Way I Am: Poetic Selections on Reasons to Live, Reasons to Love and Reasons to Smile from the Songs of Dolly Parton (1979)
Dolly: My Life and Other Unfinished Business (1994)
Coat of Many Colors (1996)
Dolly's Dixie Fixin's: Love, Laughter and Lots of Good Food (2006)
I Am a Rainbow (2009)
Dream More: Celebrate the Dreamer in You (2012)
Songteller: My Life in Lyrics (2020)
Run, Rose, Run (with James Patterson) (2022)
Dolly Parton net worth
Unlike her husband who is reportedly worth so 20 million Dollars, Dolly Parton is worth quite a fortune.
The country legend's net worth is estimated at $350 million.
When she's not making music as the Queen of Country, Dolly Parton is busy with different projects on her plate as well as devoting her career to helping others.
Dolly Parton isn't just surviving, she's thriving.
Watch this video compilation of Dolly Parton's life;
Video credit: TheThings Celebrity, YouTube:
Source: GhBase.com