The 1st Respondent in the 2020 Election Petition case Madam Jean Mensa did not allow the gravitas of the case to stop her from slaying to the Supreme Court in the company of his husband.
Madam Jean Mensa despite all the news is admired by many simply because of her style, beauty and overall endearing personality.
For the first time in many years, Jean Mensa was seen in the company of her husband as he accompanied her into the court for the verdict.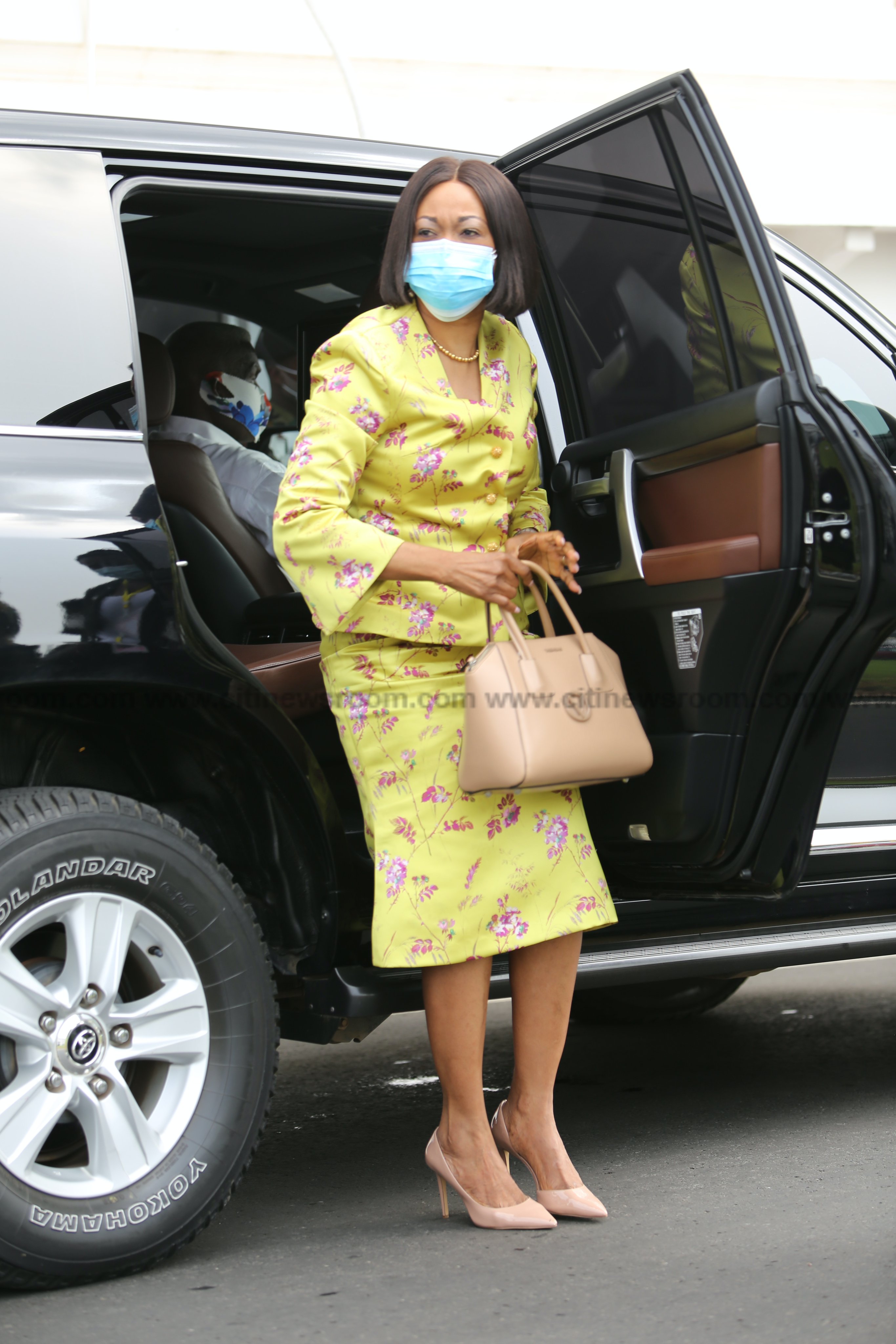 We all know how the verdict went but the infectious personality of Jean Mensa which she replicated in her choice of costume and show of elegance was a centre of attention.
Check Out Photos Below: