Hajia4Real believes she has what it takes to win the BET and Grammys for Ghana if Ghanaians will throw their support behind him.
According to her, she believes in herself and her singing abilities, therefore, she is working hard to be the pride of the nation when he wins the BET and Grammys.
Speaking to host Nana Ama Mcbrown on the United Showbiz Show on UTV last night, Hajia4Real said her confidence is hinged on the reception her first song "Badder Than" has received and believes that that is a sign on bigger things to come.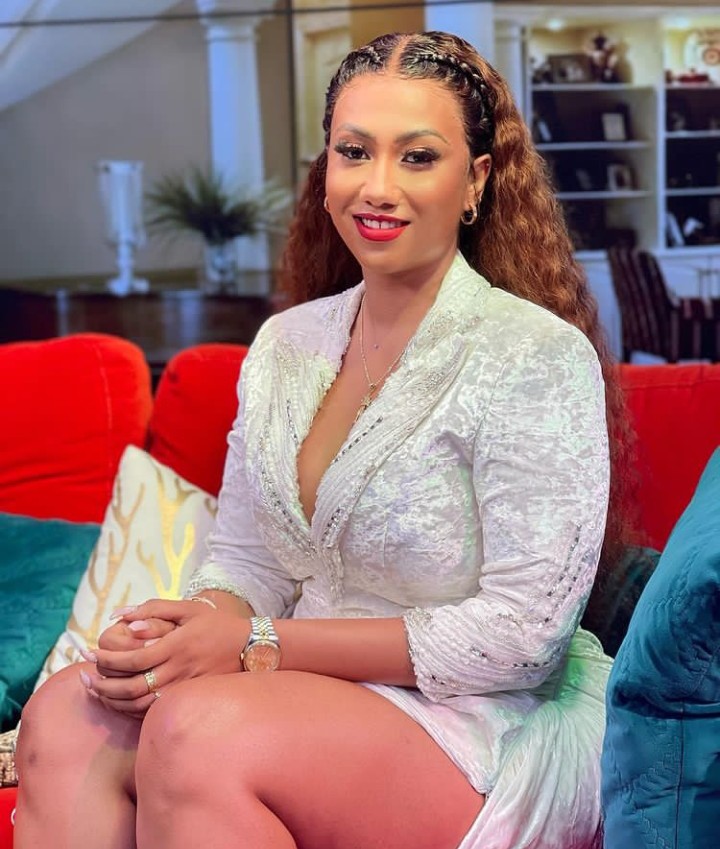 "…I want to make Ghana proud by winning the BET and Grammys. I know I can do it," she said.
Honestly, her fellow panellists were actually surprised at her ambition but expressed support and goodwill for her.
Hajia4Real's "Badder Than" track, although it was rubbished when it was first released, has clocked over 1 million views on YouTube.
Watch Video Here