Investigative journalist and licensed chemist Kemi Olunloyo, who has drawn controversy, sparked comments when she explained why she had never been married.
The mother of one, whose son recently disowned her, took to Twitter to explain why she is single, shocking many in the process.
Kemi Olunloyo claims that the reason she hasn't married is that she feels men must be submitted to as prescribed by religion and society.
Kemi stated that she is vehemently against the concept of men being in charge of the household.
"I've never been married because I don't think men are in charge of the household and should never be submitted to. What can you tell me about married life that most people don't know?" she wrote.
Amongst the flurry of reactions her post generated owing to its sensitivity, one tweep said, "Now I have seen why you are trying to find joy by writing rubbish all over social media. Dear Kemi, you are frustrated in life that with all your achievements and exposure, you couldn't get married. Don't blame anyone for your misfortunes. You can't get everything."
See more reactions below …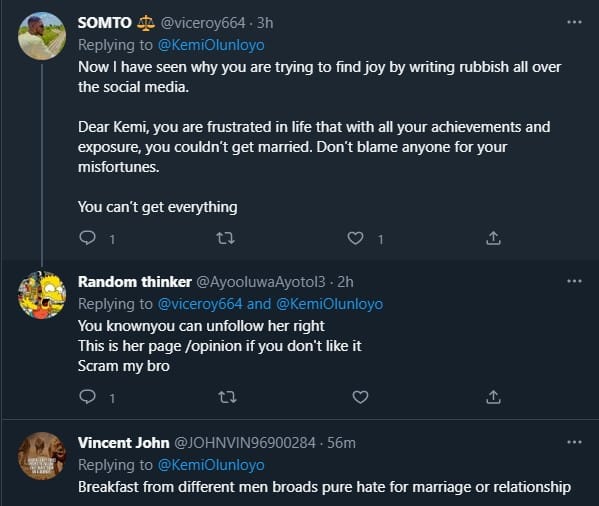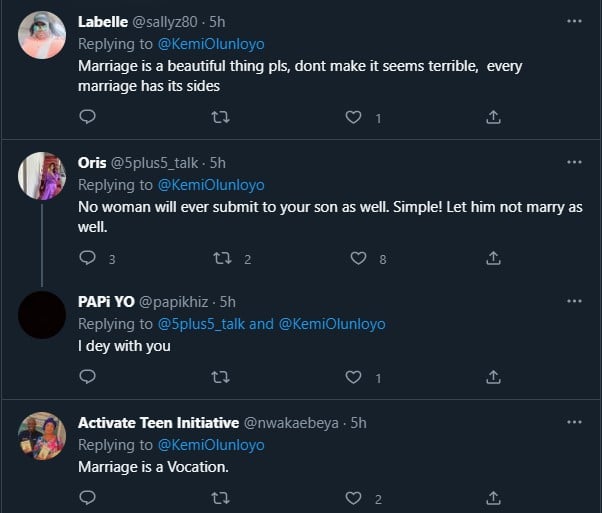 SOURCE: www.Ghbase.com