Information Minister-designate Kojo Oppong Nkrumah took a very harmless comment from one social media user seriously and as a result, blocked him on Twitter.
What necessitated this action from the Ofoase Ayerebi lawmaker was an insinuation or better still sarcastic comment from this social media user under a post shared by him.
On Sunday Feb 28 2021, Mr Oppong Nkrumah shared a photo of himself and a beautiful woman he described as his office manager.
Per the content of the post, Kojo Oppong Nkrumah was celebrating the lady for her hard work, dedication to work and commitment to duty to mark her birthday.
He wrote: The young woman who manages my office is +1 today. Ann, thanks for your dedication, relentlessness and attention to detail. May God's grace abound in the decades ahead. Afihyia Pa!!!
Interestingly, several comments under the said post suggested that Kojo Oppong Nkrumah may have slept with this female office manager he is celebrating.
Happy birthday Ann. Hope he hasn't chop you?

— FlickyD'Vet (@JDendem) February 28, 2021
Have you ever seen a cat taking care of a fish? Mona mobl3

— ***FLAMEZ*** (@TuffSid) February 28, 2021
One of such comments came in from one [@ComradeSharp] who insinuated that Kojo Oppong Nkrumah may have slept with his PA which is why he has posted Ann on his Twitter timeline.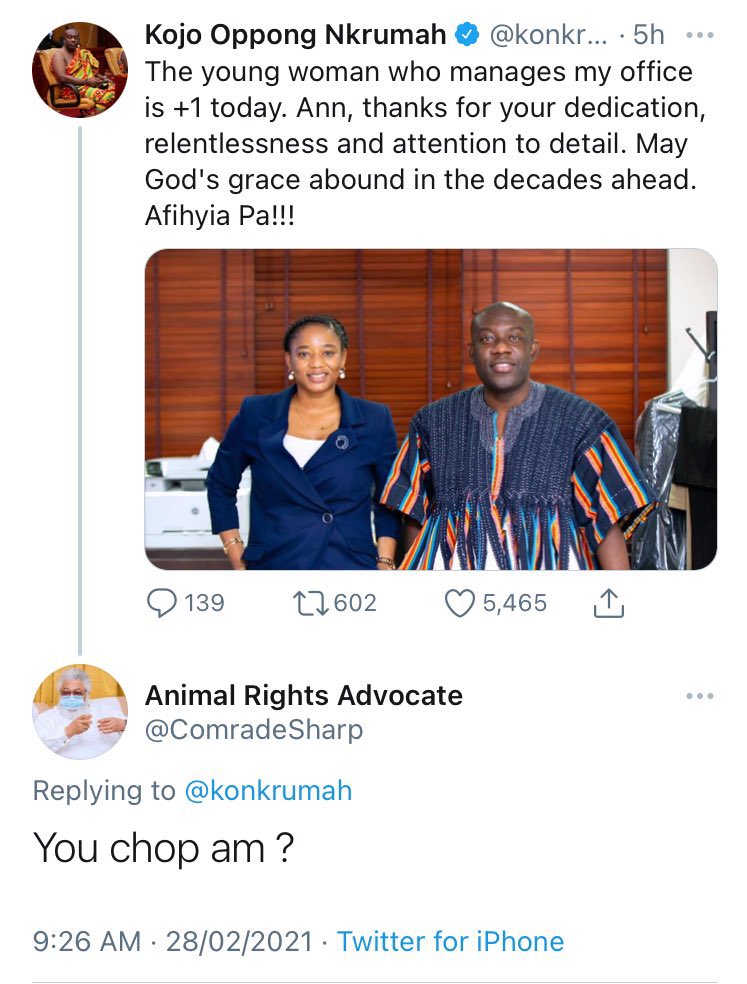 Moments thereafter, Kojo Oppong Nkrumah blocked this supposed NDC sympathizer because his tentative comments may have rubbed the legislator the wrong way.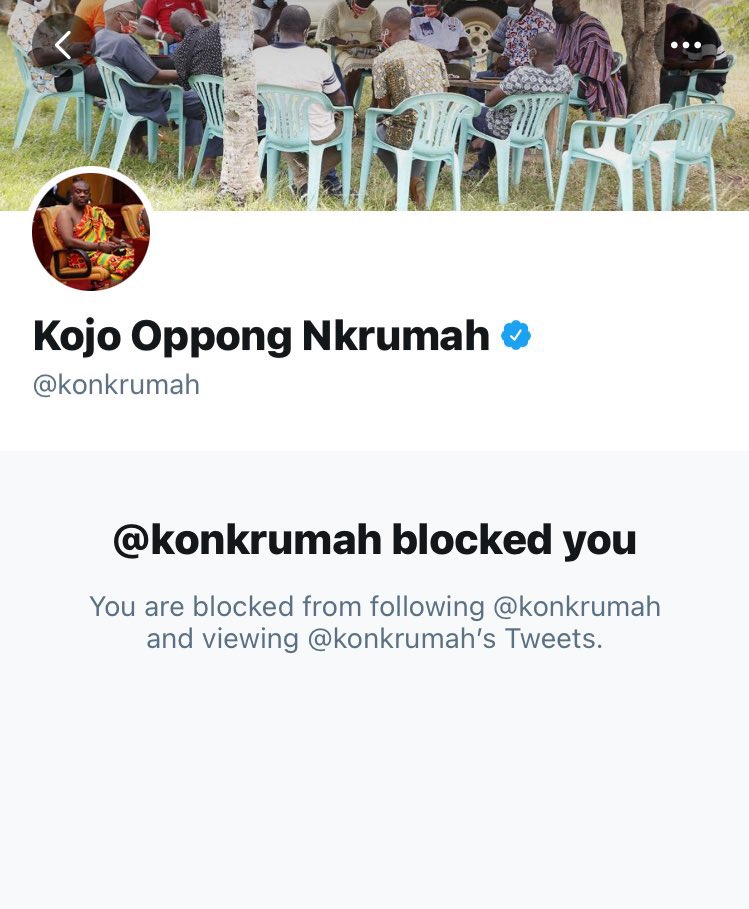 Kojo Oppong Nkrumah is arguably the finest Minister in the current cabinet of President Akufo-Addo. Many admire him for his hard work, communication prowess and exuberance. However, there are pockets of mistrust around his character towards women.
Many believe he may be up to some exclusive clandestine dealings based on several speculations.