One half of the defunct P-Square music group, Paul Okoye has shown his extreme commitment o the EndSars Now protest by spraying his expensive G-Wagon car with the inscription, 'EndSars'.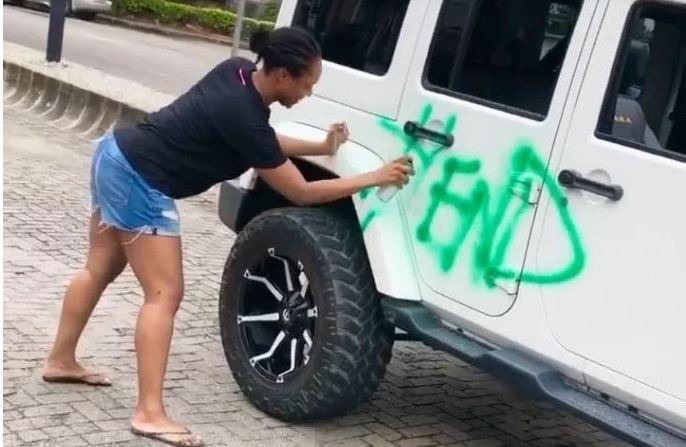 End Special Anti-Robbery Squad (End SARS) or #EndSARS is a social movement in Nigeria that started on Twitter calling for banning of the Special Anti-Robbery Squad, a unit of the Nigerian Police Force. It is a call to end police oppression and brutality in Nigeria.
In the video shared on his social media platform, Paul enthusiastically used green spray paint to express his support for the movement. When he finished, he gave SARS the middle finger.
Watch;